Shoppers left baffled as Australian mall puts up holiday decorations in August
Publish Date

Sunday, 30 August 2020, 9:01AM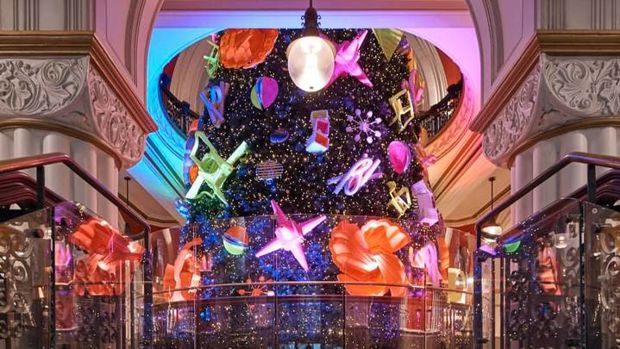 We all know someone who would rather just leave their Christmas decorations up all year round, but there are always shopping malls who are too quick on the trigger. 
Sydney shoppers were left asking questions as Queen Victoria Building has opted to bring holiday cheer quite a few months early.
Taking to social media, one person wrote: "Apparently there's a Christmas tree up in the QVB. It's still August, isn't it?" Another added: "I hate to be *that person* but it's August 15 and the QVB already has Christmas decorations up."
Building staff has cleared up any confusion via their Instagram page, calling the giant tree "The 2020 tree" explaining it has been erected to encourage strength amongst the community. 
"A light filled beacon of strength and hope designed to energise the heart of the city and bring about moments of joy and light" the image caption read.
Social media users still seemed to see the funny side with one commenting "They've already put up that giant Christmas tree in the QVB... people are really looking at 2020 and saying 'alright let's wrap this up'." 
"We wanted to bring the power of art to our building, both physically and virtually, to be reminded that the simple things in life can bring us joy especially during these difficult times."
Whether its Christmas or not, we can all agree that the tree looks stunning!