Sophie, Countess of Wessex opens up about the Duke of Edinburgh's "peaceful" final moments
Publish Date

Monday, 12 April 2021, 9:56AM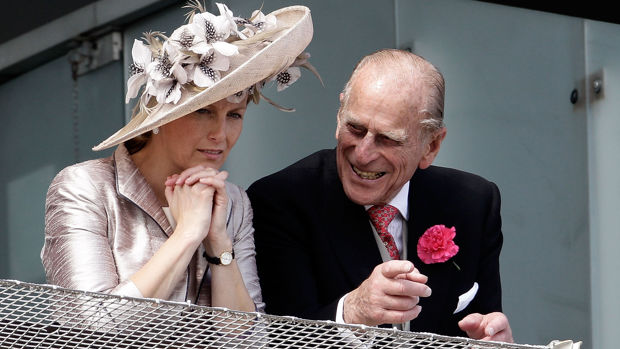 Sophie, Countess of Wessex has described the Duke of Edinburgh's final moments as "peaceful".
Attending a small church service at the Royal Chapel of All Saints in Windsor overnight, Prince Edward, his wife, Sophie, their daughter, Lady Louise, and Prince Andrew thanked members of the congregation for their support over the last few days.
Sophie also shared touching details of Prince Philip's final moments at Windsor Castle, which came three weeks after he was discharged from a month-long hospital stay.
"It was right for him and it was so gentle," she told a parishioner.
"It was just like someone took him by the hand and off he went. It was very, very peaceful and that's all you want for somebody, isn't it?"
Meanwhile, Edward called Philip's death a "dreadful shock" but said the 94-year-old Queen was "bearing up".
Philip's funeral is set to take place on April 17 at Windsor Castle.
Only 30 people will be able to attend under the current coronavirus restrictions in England, but the slimmed-down service is scheduled to be broadcast live on television.
Philip's grandson Prince Harry, who stepped away from royal duties last year and now lives in California, will attend the service along with other members of the royal family, palace officials have said.
His wife, Meghan, Duchess of Sussex, is pregnant and has been advised by her doctor not to make the journey.
The Duke is expected to be buried at the Royal Burial Ground, on Frogmore Estate.