Terri Irwin shares heartwarming tribute to Steve Irwin as their son reaches teenage milestone
Publish Date

Tuesday, 26 May 2020, 5:39PM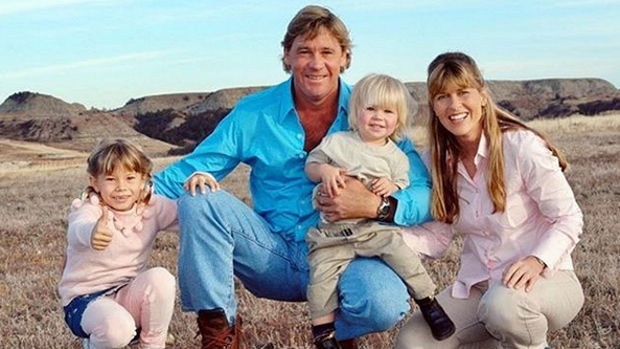 Terri Irwin has shared a sweet tribute to her late husband Steve Irwin in celebration of their son reaching a new teenage milestone.
Robert Irwin - who looks just like his Crocodile Hunter father - has not only just received his learner's drivers license, but he has also been gifted Steve's old car.
Taking to Twitter, Terri wrote: "Remembering how much Robert loved being with Steve, parked at home pretending to drive.
"I know Steve would be incredibly proud, now that Robert has his L plates, and is driving Steve's old ute."
Along with the tribute, Terri shared a heartwarming throwback photo of Robert when he was a child, sitting on his father's lap inside the ute.
READ MORE:
• Bindi Irwin shares adorable never-before-seen home video with her late dad Steve Irwin
• Bindi Irwin shares touching video tribute to her dad Steve on the 13th anniversary of his passing
Next to it she also shared a new photo of Robert - who is now 16-years-old - leaning against the same white vehicle.
This isn't the first time Robert has been seen following in his father's footsteps. 
In July last year, Robert shared a picture of he and the Australian zookeeper - who passed away at the age of 44 in 2006 - feeding the same crocodile 15 years apart.
Robert captioned the Instagram post: "Dad and me feeding Murray... same place, same croc - two photos 15 years apart."
Steve would be so proud!