The Chase has launched a special lockdown series so you can compete against Chasers at home
Publish Date

Friday, 22 May 2020, 5:49PM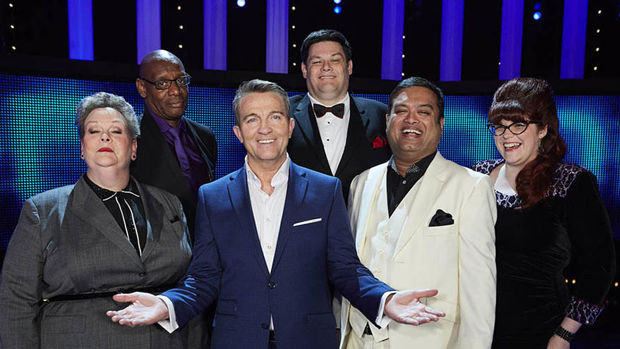 The Chase is one of the most loved shows on TV, with millions of people tuning in every day.
But while filming of the popular series has been shut down amidst the current pandemic, the show's creators have come up with a special edition for fans who are still in lockdown.
Titled The Chase Extra, viewers can take on a Chaser from the comfort of their own home and put their quiz knowledge to the test.
Each episode is around 15-minutes long and can be viewed online on social media or YouTube.
READ MORE:
• The Chase's Bradley Walsh gets hilariously roasted by a contestant after he told her off
• We've just another glimpse at The Chase's new spin-off show following its launch this week
Over the next couple of weeks, there will be a new episode each day and a different Chaser will challenge the public each week, with Jenny "The Vixen" Ryan appearing this week, and Shaun "The Dark Destroyer" Wallace will be the one to beat next week.
Fans are asked to answer 10 questions and record their answers on a scorecard.
Each of the mini-episodes is presented like the real show - just minus Bradley Walsh and the snazzy TV studio.