The Chase's Anne Hegerty addresses rumours about a romance with Mark Labbett
Publish Date

Friday, 5 February 2021, 12:20PM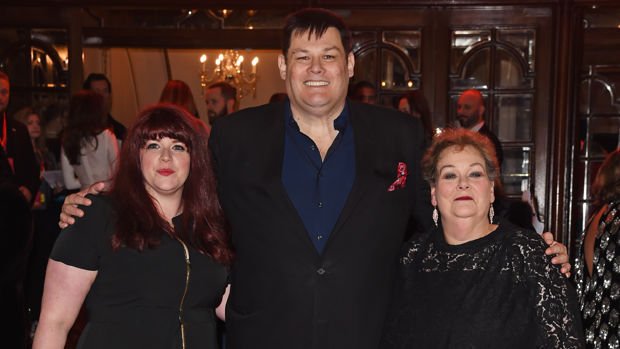 Everyone's favourite Chaser Anne Hegerty has just shut down rumours of a romance between her and co-star Mark Labbett.
Fans had let their imaginations run wild after a trailer for their new travel series spin-off The Chasers Road Trip: Brains, Trains and Automobiles briefly showed Anne "admiring" The Beast as he walked out of the ocean.
But now The Governess has revealed that's not really what went down as she, Mark and their fellow Chaser Shaun 'The Dark Destroyer' Wallace explored Miami.
"Let's not go there," the 62-year-old said.
"I always say we're not each other's type and I don't do younger men. I just looked over my shoulder at the sea and they cut in an image of Mark coming out.
"Mark was not actually doing that at that time. Editors are wicked. Producers just like to do that sort of thing," she continued.
"I laughed and then I rolled my eyes and thought, 'For God sake, now everyone's going to think I have a crush on Mark'."
READ MORE:
• The Chase host Bradley Walsh was left in hysterics again over cheeky question
• The Chase's Mark 'The Beast' Labbett reveals the health issue behind his dramatic weight loss
The speculation came after it was announced last year the 55-year-old's marriage to wife Katie had ended.
The couple - who have a four-year-old son together - spent 18 months trying to make their unconventional marriage work after it was revealed she had been secretly dating a younger man for more than a year.
Mark and Katie met on Facebook in 2010 and tied the knot at Arundel Cathedral in West Sussex in 2014.