The Chase's Mark 'The Beast' Labbett shows off impressive 60kg weight loss at ITV Palooza
Publish Date

Thursday, 25 November 2021, 5:50PM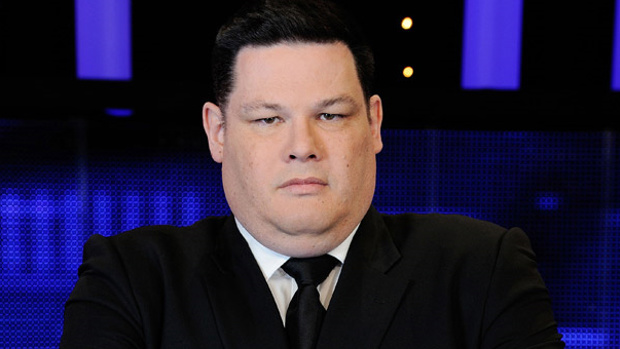 We've known him as 'The Beast' for as long as he's been famous, but Mark Labbett isn't looking very beast-like anymore ...
The 56-year-old chaser - who stands very tall at 6' 7" - has wowed fans of The Chase again this week after he stepped out at the ITV Palooza in London looking slimmer than ever.

The TV star, who has dropped 60kg, showed off his dramatic weight loss as he modelled a well-fitted black suit which he paired with a thin red tie.
Taking to Twitter, his fans were full of praise for his body overhaul.

One wrote: "Any more weight loss and you will have to change your name! Amazing!"
Another said: "Looking amazing."
"Wowza look at you! You look amazing... I bet you feel amazing," added a third.
At his heaviest, in 2016, Mark weighed 184kg.
He now weighs less than 120kg and hopes to lose even more following his diabetes diagnosis at the end of 2017.
The father-of-one previously opened up about how his diagnosis of type 2 diabetes was the driving force behind his dramatic weight loss. 

Mark before his weight loss.
"It was the diabetes. My colleague Paul Sinha also got the diagnosis and he rapidly lost two stone and he went from being diabetic to pre or non-diabetic," Mark said.
Mark also revealed that there is another heartwarming reason behind it: "I want to be around long enough to see the little man get the university degree."