The Chase's Paul Sinha opens up about how Parkinson's has taken a toll on his quizzing
Publish Date

Friday, 22 January 2021, 11:46AM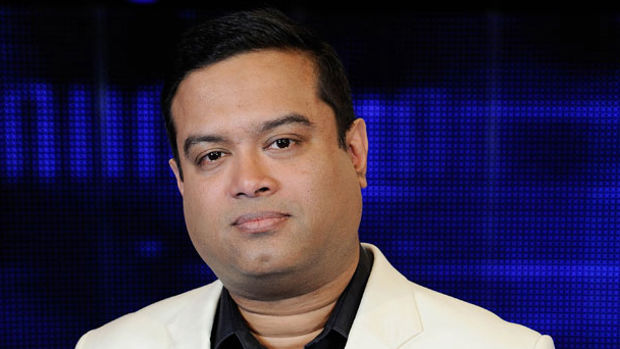 Paul "The Sinnerman" Sinha is a fan favourite on The Chase. 
But the much-loved Chaser saddened fans two years ago when he revealed he had been diagnosed with Parkinson's disease. 
And now the 50-year-old brainiac - who is famous for his white suit - has opened up about the impact the disease has had on his quizzing skills.
Taking to Twitter, the comedian revealed that he suffers from "bouts of tiredness" which affects his game.
He wrote: "Parkinson's is a disease process which may or may not deeply affect how I quiz.
"Though there's no doubt the medication creates irregular bouts of tiredness that don't really help.
"But getting probable COVID in March was in many ways worse because it totally knocked out my enthusiasm for engaging with what was going on in the real world."
READ MORE:
• The Chase's Paul Sinha shares the first photo from his wedding to partner Olly
• The Chase fans are left in hysterics as Ant and Dec hilariously prank Bradley Walsh on the show
He added: "As my dopamine depletes, I spend every day pushing myself, at both non-speed and speed quizzing.
"And the results have been notable."
Despite his struggles, we believe Paul's brain is still functioning brilliantly on The Chase, however, he previously admitted he would leave the show if his health deteriorates.
Appearing on Loose Women, Paul explained: "The brain is my job… it worries me, I want my brain to be as good as it can be. What pleases me is that my brain seems to be operating at full.
"I do know that when I stop answering questions at speed, The Chase won't fire me, I'll say, 'It's been a lovely journey, you've treated me very well, see you later.'"
Parkinson's is a degenerative disorder of the central nervous system, which usually begins with motor symptoms, including shaking and difficulty walking.