The Project host Kanoa Lloyd welcomes her first baby
Publish Date

Friday, 6 August 2021, 1:57PM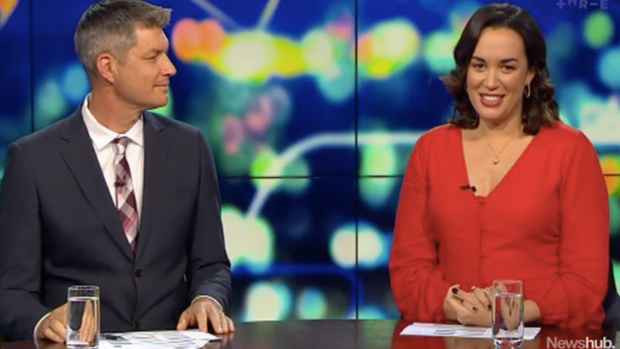 Congratulations are in order for The Project host Kanoa Lloyd!
The 34-year-old presenter has welcomed her first child with her husband, freelance editor and colourist Mikee Carpinter, whom she married in 2016.
Announcing the new arrival on Instagram, Lloyd shared two images of her daughter Nikau Iris.
"No offence to other babies, but she's pretty much the best baby. Her favourite things are: being a smoosh, having a snuzzle, cuddles with Mikee and feeds with Mum," she wrote.
"She's probably gonna get into Rugby 7s and Kayaking pretty soon, so we'll keep you updated on her blossoming career.
"We can't believe we get to keep her! Babies rule!"
Lloyd announced she and Carpinter were expecting their first baby during an episode of The Project in March.
"I am leaving The Project… on maternity leave!" she said during the show.
"I've got the coolest baby daddy in the world," the present added, with the camera panning to the audience, where her husband was sitting, to share the special moment in the studio with his wife.
"I'm really excited. I'm going to be picking all your parent brains for what I'm supposed to do," Lloyd added.
Congratulations Kanoa and Mikee!