The royal family are now releasing their own beer made from Queen Elizabeth II's very own garden
Publish Date

Saturday, 8 May 2021, 3:36PM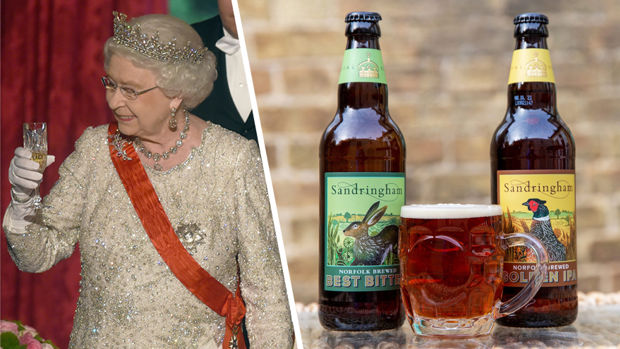 She may have reigned for 68 years, but Queen Elizabeth II is about to go where no monarch has gone before and is releasing her very own beer straight from the garden of Sandringham Estate.
The beers - which are available in bottle form and will be priced at £3.99 for a 500ml bottle - can be purchased from the Sandringham gift shop.
The bottles feature the Sandringham name and give a nod to some of the local wildlife with a picture of a hare and a pheasant.
The beers, which have been produced using organic barley harvested from the estate's gardens, come in two variations: a 4.3 per cent Best Bitter and a slightly stronger five per cent Golden IPA.
The label reads: "The Sandringham Estate is a wildlife haven for pheasants, hares, owls and many other species thrive in the wood and farmland habitats."
The Best Bitter is described as "uniquely natural" and "full-flavoured" while the IPA is said to have a "subtle flavour".
The beers will be made by Barsham Brewery in Norfolk.
It is also revealed, via a sign in the shop, that both beers are produced "using Organic Laureate Spring Barley harvested from the Royal estate, and crystal clear water drawn from a nearby bore hole".
How cool!