The Topp Twins reunite for their birthday after months of separation amid breast cancer diagnoses
Publish Date

Tuesday, 17 May 2022, 10:13AM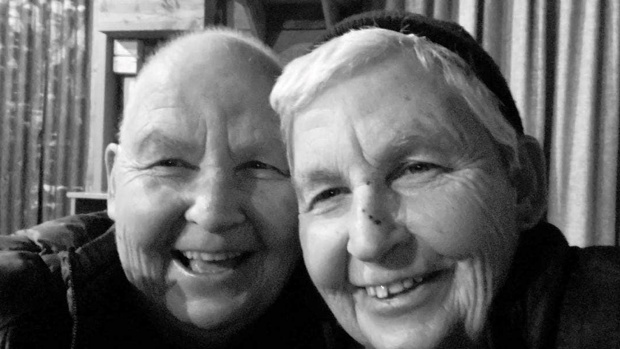 After "4 months and 13 days" apart, Kiwi entertainment legends Jools and Lynda Topp have reunited for their birthday amid their breast cancer diagnoses.
Taking to Facebook, the Topp Twins revealed they met in person for their birthday, which was on Saturday.
Alongside a black and white selfie, with the words: "Best present, together again" written across it, they said: "It's been 4 months and 13 days since we've seen each other.
"So nice to be together for our birthday."
The reunion comes after the twins, 64, revealed in March that they had both been diagnosed with breast cancer.
The cancer's effect on Jools' immune system raised the risks posed by the virus, meaning that the sisters couldn't be together.
"I don't know what's harder - having cancer or not having Jools here," Lynda said at the time.
Jools was first diagnosed with breast cancer in 2006 at the age of 48. She had surgery to remove her left breast and had months of chemotherapy. In 2021, she began to feel unwell again. Lynda then found out she had grade 3 invasive breast cancer.
The pair became Kiwi television staples with their show The Topp Twins, where they played characters Camp Mother, Camp Leader, Ken and Ken.