TVNZ 1 is celebrating Coronation Street's 60th anniversary with a special week of programmes
Publish Date

Tuesday, 1 December 2020, 3:54PM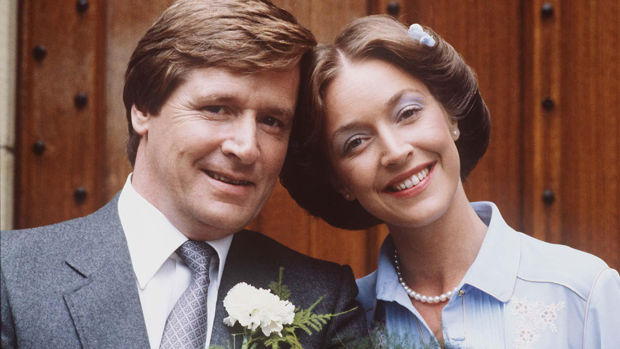 This year Coronation Street is celebrating a massive milestone; turning 60-years-old!
And TVNZ 1 is joining in the festivities.
Starting this weekend, TVNZ 1 will be running a special week of programming for Coronation Street's Diamond Jubilee Week.
With daytime and primetime Coro specials, fans of the beloved British drama will be able to reflect back on storylines and characters that dominated television.
And at 9.30pm Coronation Street's one-hour episodes continue every Tuesday to Thursday.
It's a Coro bonanza!
Check out the full schedule below ...
Coronation Street Soapy Slip Ups
TUESDAY 8 DECEMBER, 7.30PM

We take the viewer on an affectionate rollercoaster ride through the hallowed doors of Coronation Street while they work!
Misbehaving props, wardrobe malfunctions, cursing and missed lines, this half-hour special has them all and will feature some of Coronation Street's biggest stars including Simon Gregson (Steve McDonald), Jimmi Harkishin (Dev Alahanl), Ben Price (Nick Tilsley), Jane Danson (Leanne Battersby) Jack P Shepherd (David Platt) and Jenny McAlpline (Fiz) talking us through their biggest bloopers.
READ MORE:
• Coronation Street's Alan Halsall shows off his impressive weight loss
• Coronation Street star Kym Marsh has revealed the real reason behind quitting after 13 years
Why do props malfunction around Ken? Who is the biggest giggler on set? Why does Dev sell empty milk cartons in his shop? The stars will spill the beans, the tea and even the straws on the Coronation Street catastrophes when things didn't go quite according to plan. Produced through the prism of love for the characters, stories and cast Coronation Street Soapy Slip Ups is a treat guaranteed to raise a smile.
Coronation Street: 60 Unforgettable Years
TUESDAY 8 DECEMBER, 8PM
Coronation Street: 60 Unforgettable Years is an epic celebration of life on the cobbles of the world's longest-running and most beloved and iconic TV soap.
Coronation Street debuted in 1960, with over 10,000 episodes airing, 57 birthdays, 146 deaths and 131 weddings.
Legends William Roache (Ken Barlow) and Barbara Knox (Rita Tanner) are returning to the show for its anniversary specials, and both Roache and Knox are recognised as the longest-serving soap stars in the UK, spending 59 years and 48 years on Coronation Street respectively.
Coronation Street Daytime Specials
SUNDAY 6 DECEMBER TO SATURDAY 12 DECEMBER
Coronation Street: Stories That Gripped The Nation
Sunday 6 December, 3.55pm
Coronation Street has continually made headlines, broken new ground in television drama, challenged taboos and reflected the seismic changes in society which have occurred since the very beginning of the soap in 1960. In this episode, we look back at pivotal storylines that gripped the public's imagination.


Coronation Street: Famous Faces
Sunday 6 December, 4.25pm
A celebration of some of the famous faces that have graced the street including Sir Ian McKellen, Joanna Lumley and Maxine Peak, plus those that have made cameos like Prince Charles, Cliff Richard, Mel B, Status Quo and Patrick Stewart.


Coronation Street: Off The Cobbles
Monday 7 December, 4.30pm
When our Coronation Street favourites fancy a change of scenery their holidays rarely go to plan... In this episode, we take a look back at some of the memorable trips from over the years when residents of the street step outside the comfort zone of Weatherfield. Fasten your seatbelts, it's going to be a bumpy ride.


Coronation Street: Villains
Tuesday 8 December, 4.30pm
Coronation Street has seen its fair share of villains over the years. In this episode, we look back at some of the most notorious baddies to ever walk the streets of Weatherfield.


Coronation Street: Battle-Axes
Wednesday 9 December, 4.30pm
Coronation Street, from its beginning in 1960, was built around the dominating matriarchs and grand matriarchs common to Northern working-class society. Strong passionate women whose highs and lows, fights and foul tempers keep fans glued to their screens. Terrifying they may be, but most have a heart of gold, a vulnerable side, and they guard their own privacy as fiercely as they can.


Coronation Street: Scandals
Thursday 10 December, 4.30pm
For 60 years, Coronation Street has reflected society's changing attitudes and has never been afraid to tackle taboo subjects. In this episode, we revel in the Street's biggest scandals to date.


Coronation Street: Partnerships
Friday 11 December, 4.30pm
We celebrate the classic pairings and comedy double acts that have kept us entertained across the decades.


Coronation Street: Weddings
Saturday 12 December, 4.30pm
Over the past six decades, Coronation Street has treated us to plenty of thrilling wedding spectaculars. In this episode, we celebrate the Street's most memorable marriages. There will be high drama, shocking scandals, camp comedy and the shedding of a tear or two.