Two bodies have been discovered at Pike River mine 11 years after explosions killed 29 men
Publish Date

Wednesday, 17 November 2021, 2:21PM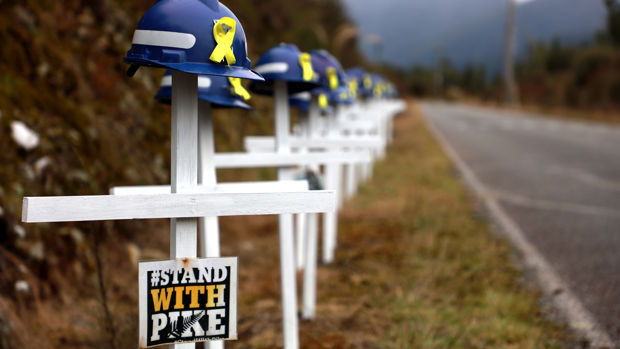 Human remains have been discovered at Pike River, 11 years after explosions tore through the West Coast mine, killing 29 men.
Detective Superintendent Peter Read is speaking to media in Christchurch about the development.
Read said police had notified the 29 victims' families that they had recovered some images from the boreholes that confirmed two deaths.
"Two bodies with the possibility of a third body as well," he said.
The bodies are in the "furtherest part of the mine from the entrance".
The images have been reviewed by a pathologist.
They have not identified the remains yet, but are continuing to work with forensic investigators on that.
It is not possible for police to recover the bodies.
"It's a really stark reminder of the pain and the loss," Read said of the images.
The images would not be released publicly out of respect to the families and the investigation.
The news comes just two days before the anniversary of the tragedy.
The Stand With Pike Family Reference Group say the discovery of human remains during the current Pike River borehole investigation is a stark reminder of the need for justice and the importance of the ongoing police work.
Rowdy Durbridge whose son Dan was working in the area of the mine where remains have been identified says that the discovery is a shock.
"We've fought hard for years now to get justice for our boys, and this is part of it happening.
"This is why we worked so hard to negotiate these boreholes and we'll be supporting the police in whatever way we can to take this further if it needs to happen."
This article was first published on nzherald.co.nz and is republished here with permission.