Warner Bros. announces a remake of Whitney Houston's The Bodyguard is in development
Publish Date

Thursday, 16 September 2021, 6:11PM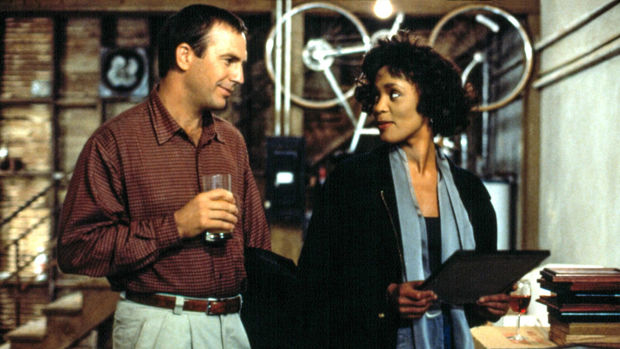 Nearly three decades after The Bodyguard was released in theatres and became a cultural phenomenon with stars Whitney Houston and Kevin Costner, the film is being remade.
Warner Bros. has announced today the classic 1992 romantic thriller will be getting a remake, with a script from Tony-nominated playwright Matthew López.
Lawrence Kasdan - who penned the original movie's script - will work as an executive producer on the remake.
Houston famously made her big-screen acting debut in the film, playing a pop star who finds herself threatened by a stalker and takes on an ex-Secret Service agent (Costner) as her personal protector. Romance ensues between the two.
READ MORE:
• Whitney Houston's EPIC dance cover of Steve Winwood's 'Higher Love' has just been released!
• Whitney Houston's autopsy has just been released revealing she had lost 11 of her front teeth

Of course, the big question concerning the remake is who will play the two leads with chemistry equal to Houston and Costner.
According to Variety, combos from Chris Hemsworth and Tessa Thompson to Channing Tatum and Cardi B have been floated.
The Bodyguard became a smash hit with $411 million grossed at the box office, while its soundtrack was even bigger in record stores.
The album filled with Houston songs - including her classic Dolly Parton-penned belter 'I Will Always Love You' - sold a whopping 45 million copies worldwide to become the best-selling soundtrack of all time.