WATCH: 19-year-old George Michael's incredible first TV performance with Wham!
Publish Date

Friday, 18 September 2020, 10:57AM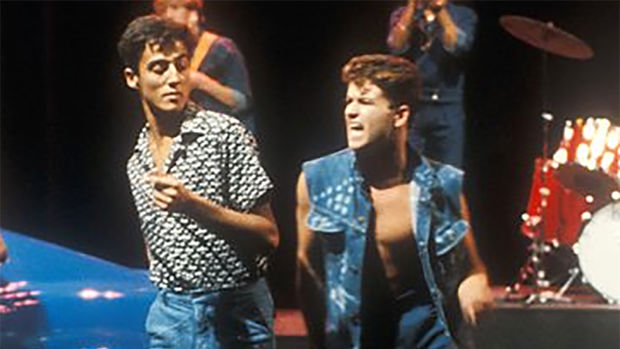 There's no denying pop megastar George Michael was a natural showman.
And now vintage footage of his first-ever TV performance from 1982 has just reaffirmed his extraordinary talents.
Appearing on the British children's television series Saturday Superstore in October 1982 with his Wham! bandmate Andrew Ridgeley, the 19-year-old singer looks like he'd been performing for years as he sang 'Wham Rap' and 'Young Guns.'
George, who at the time was a part-time DJ by night and a cinema attendant by day, stunned the audience as he sang his heart out on the show.
The energetic and polished performance was a huge turning point for the duo, whose single 'Young Guns' had failed to make any waves in the UK charts.
In his 2019 book Wham! George and Me, Andrew revealed: "George's mood was bleak. And with good reason. There was nothing more we could do to change its fortunes. I knew it and he knew it. Years later he claimed to have been almost suicidal at the news of the single's stagnation.
"And then, in a heartbeat, our luck changed. Wham! was spotted by the children's TV show Saturday Superstore," Andrew recalled.
"We'd been performing to yet another room full of apparently uninterested, boozy clubbers in London when one of the crowd was struck by the novelty and energy of our 'Young Guns' routine. And she happened to be one of the show's researchers.
"We were invited to appear the following weekend. It was an amazingly lucky break! We put on a real show."
And the rest, as they say, is '80s pop music history.