Here's how you can get a months worth of holidays from only taking 12 days of leave in 2020!
Publish Date

Tuesday, 19 November 2019, 6:40AM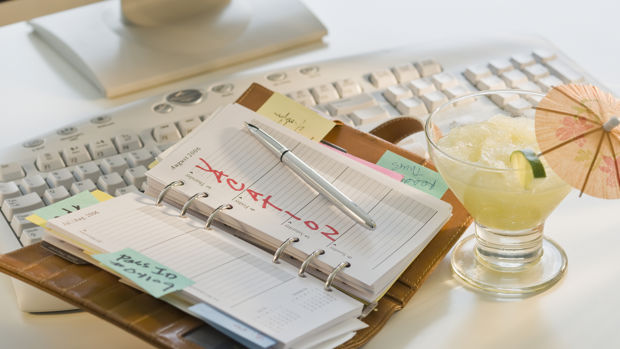 Public holidays really are the best.
We mean what's not to love?!
If you're fortunate enough to get the day off work, you get to spend the day relaxing and making memories with your friends and family.
But if you really want to take advantage of these public holidays, we've got a cheeky little hack to get you 38 days off work from only 12 days of leave. 
If you work full time in New Zealand, you're entitled to at least four paid weeks of leave every year.
By moving around some of these dates in your calendar, you're able to be off work for over a month!
Christmas and New Year's: December 25 - January 5
Yes, we know this is the most obvious one.
But if you take December 27, 30 and 31, and January 3 off - you can get a total of 12 days off.
And in 2020 take another three days off on 29, 30 and 31 December which get you 10 days of leave in total.
Waitangi Day: February 6-9
By taking just one day of annual leave on Friday, February 7, you can enjoy a four-day weekend.
Easter: April 10-19
After the public holidays on Good Friday and Easter Monday, all you need to do is take the following four days off after Easter weekend to extend your break to 10 days. 
And for our lucky friends down in Southland, you won't have to take as many days as leave, because your region's anniversary day is on the Tuesday after the Easter weekend - what a score!
Queen's Birthday: May 29 - June 1
The Queen's birthday holiday falls on Monday, June 1 in 2020, so all you need to do is request your leave for either the previous Friday or following Tuesday to enjoy a four-day weekend! You're welcome NZ (it's also important to remember that this is the last public holiday for a while so enjoy it while it lasts!)
Labour Day: October 23-26
Just as you approach the busy period of November and December, you can get a 4-day getaway all thanks to Labour Day which is happening on Monday, October 26. All you need to do is book in your leave before or after this long weekend to make that break just a little sweeter.
Great news for our friends in the sunny Hawke's Bay who enjoy their anniversary day on the Friday before, October 23. You can take the following Tuesday off and enjoy a five-day weekend!
Now that we've done all the hard work for you - all you need to do is sit back, relax and cross your fingers that your leave gets accepted!