Sam Wallace shares another heartwarming update on his twin girls who are now five months old!
Publish Date

Wednesday, 23 June 2021, 11:18PM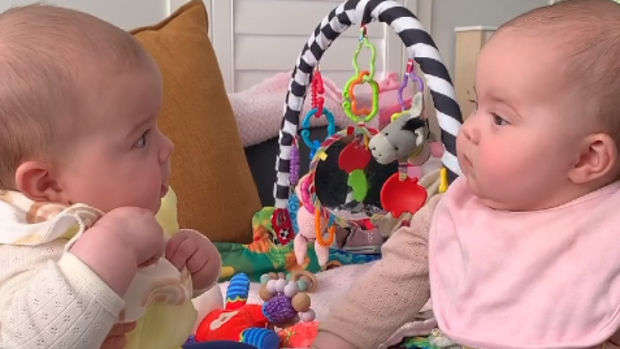 It's hard to believe Sam Wallace's twin daughters are already five months old!
This week, Sam shared with us an update on Sienna and Cosette (pronounced Koh-zett), along with two adorable videos of the girls.
Speaking about "the day that has lasted five months," the father-of-three admitted sleep is still very limited.
He said: "But it's amazing to see how their personalities are shining through.
"At first, we battled to tell them apart and now you could hand me a baby in the dark and I could tell you who it was just by the way they move."
He continued: "Sienna is a wriggler and Cosette floats around like she doesn't have a care in the world.
"Either way, we have two happy healthy little princesses."
We are loving watching the girls as they grow!