The Sweetest Prince George Story You'll Read...
Publish Date

Wednesday, 15 April 2015, 12:58PM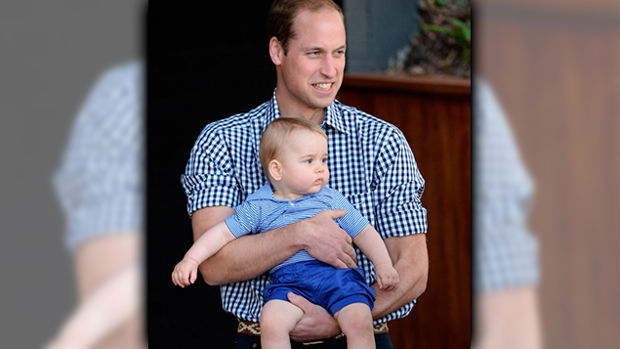 Like all little boys, Prince George is inherently fond of his father and misses him when he is absent on royal tours. Yesterday it was reported that on hearing his father was visiting China last month, George took himself off to the china cabinet, opened it and searched for a short time before proclaiming "daddy is not here".

The delightful story was shared by the Duchess of Cambridge during a party to celebrate the 105th birthday of London's Goring Hotel - the luxury venue she stayed in the night before her wedding to William in 2011.

Over the course of the evening the Duchess joked that the couple would work on his geography.

This isn't the first playful anecdote to reveal George's boundless energy and curious nature. In the months leading up to his first birthday last year, the Duke admitted the young Prince had taken to 'charging around' the palace 'opening and closing doors'.

The young family are undoubtedly gearing up for the imminent arrival of the newest member, due late April. The Duke of Cambridge who is employed as a pilot for East Anglian Air Ambulance across Cambridge, Norwich and Gloucestershire Airport, faces a 2 hour dash down the motorway should the Duchess go into labour with the new prince or princess during one of his shifts.

Little George is said to be particularly thrilled at the prospect of having a sibling to play with. Something tells us Catherine is going to need all the rest she can get.