Toni Street's book 'Lost and Found' wins the 2022 NZ Bestseller Award at the Book Trade Industry Awards
Publish Date

Monday, 1 August 2022, 3:57PM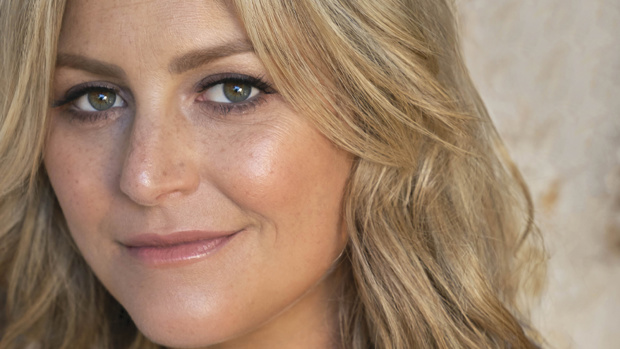 A massive congratulations are in order for our Toni Street ...
Her book, Lost and Found: My story of heartbreak and hope, won the 2022 NZ Bestseller Award at the Book Trade Industry Awards on Saturday night!
Taking to social media to announce the exciting news, Streety wrote: Wow what a night 🥂 'Lost & Found' won the 2022 Bestselling NZ Book at the @booksellersnz awards 🤯🎉."
"It was so special to be there and accept this award on behalf of the incredible people who were involved in creating the book. Special thanks to my amazing ghostwriter @sophienev1 ...
"@mjfrance09 for your constant support and expert editing skills 😜 and especially @sophie_braggins Mum @wendy.street.520, Dad @street_geoff and @kirbsta14 for allowing me to share our special story 🙏🏼❤️."
In her memoir, Streety touches on grief after losing three siblings, her auto-immune disease and her surrogacy journey.
Encouraged by her mum to tell her story, she says writing the book was a cathartic experience.
After being asked to write the book a few times, she finally agreed when publishers asked her to write about surrogacy. 
But if she wrote about the surrogacy she'd have to go into why she couldn't get pregnant with her much-wanted third child.
And in talking about her rare autoimmune disorder, she had to give context about why it was so harrowing for her parents to have a fourth child come down with a terrible illness.
About the book:
Toni and her twin brother Lance were the much-loved first children of Taranaki dairy farmers Geoff and Wendy Street. At nine months old, Lance was diagnosed with Acute Myloid Leukaemia, passing away a year later. Devastated but determined to give Toni another sibling, Wendy became pregnant soon after Lance's death, but after a difficult pregnancy, their baby Tracy was born, but only lived for a couple of hours.
Trying to pick up the pieces of her shattered life, Wendy became pregnant again, and the Streets were overjoyed and relieved to welcome to a healthy boy, Stephen. Life returned to some kind of normalcy, and two years after Stephen was born, Wendy gave birth to another baby, Kirsty. But then, when Stephen was 14, the unthinkable happened. While out on the farm with his dad, Stephen was killed in a quad bike accident. His death would become the seismic marker of Toni's life, as she vowed to do everything in her power to bring happiness to her parent's life.

Toni was determined to raise her own large family, with husband Matt. But after giving birth to their second child, she became seriously unwell, and was admitted to hospital, in agony. Eventually diagnosed with a rare immune disease, Churg-Strauss syndrome, she had her gall bladder removed, and is on permanent medication.
As a result, she and Matt found that she was unable to carry another child. Desperate for the large family that her parents missed out on, Toni's dream for a third child was realised by her best friend, who offered to be her and Matt's surrogate.
Toni and her family's story is one of almost unbelievable trial and tragedy, but also love, determination and incredible resilience.
Lost and Found covers Toni's TV and radio career highs and lows and will strike a chord
with anyone who has gone through difficult times.
Take your Radio, Podcasts and Music with you