Why Is That Little Pocket On Your Jeans?
Publish Date

Tuesday, 26 January 2016, 3:47PM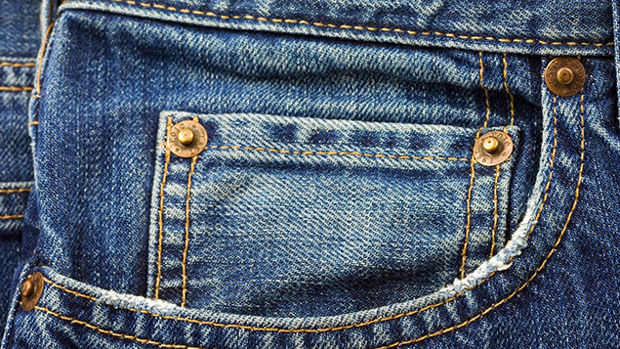 It's that tiny little pocket found on most denim jeans, barely wide enough to fit anything in - maybe chewing gum or a couple of coins, but good luck retrieving them without getting your finger stuck.
Despite its seeming uselessness, it's become a staple as far as jean pockets go.
While most of us just accept this weird mini pocket, an online Quora forum thread has erupted after a user posed the question:
"Why do our jeans have a tiny pocket just above the front pocket? Was it something useful that was added or it is just a fashion thing?"
According to Nitin Achdev, who describes himself as a "Thinker. Learner. Dreamer", it's a watch pocket:
"...Back in the 1800s, cowboys used to wear their watches on chains and kept them in their waistcoats.
To keep them from getting broken, Levi's introduced this small pocket where they could keep their watch."
Another user noted the pocket has gotten smaller over time, likely because no one uses pocket watches anymore.
So what's the point of it? According to Levistrauss.com the watch pocket first appeared alongside three others: one on the back and two on the front of a standard pair of Levi jeans.
While it was originally included as a protection for pocket watches, it has served many functions and over the years been known by many names: frontier pocket, condom pocket, coin pocket, match pocket and ticket pocket.
Levi Strauss says not only is it loved by "denim heads", it's "extremely useful for holding tiny trinkets".