Why This Single Mum Dressed As A Dad For Her Son Is Heartwarming!
Publish Date

Thursday, 8 September 2016, 11:21AM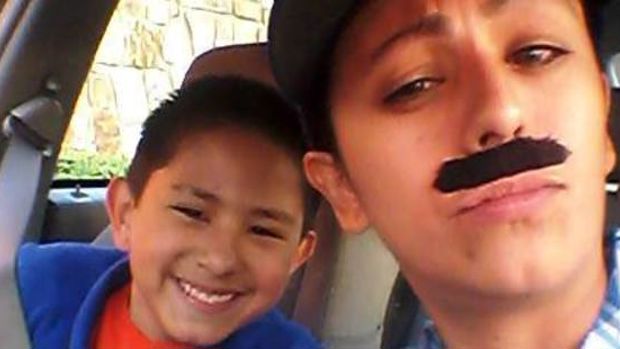 Any single mum knows there are times when they have to double-up as dad as well - however one mum has gone viral for her effort to look the part as well.
Yevette Vasquez, of Texas, went above and beyond so her son would not feel left out during his school's 'Doughnuts with Dads' day.
Ms Vasquez, 31, has been raising her three sons alone since divorcing their father, who was sent to prison a few years ago.
She told ABC News in the US that she noticed a lot of cars in the school parking lot when she went to drop off her 12-year-old son, Elijah.
"I asked him, 'What's going on? Is there some event that I'm supposed to be here for'? and he tells me, 'No, don't worry. It's just 'Doughnuts with Dad.'" Ms Vasquez told ABC News.
"I told him, 'How come you didn't tell me?' and joked I could've dressed up as a man for him."
When Elijah didn't laugh at the suggestion a plan was hatched.
"He was like, 'Well, Mum, we got 10 minutes before the bell rings!'," she said. "When I saw how excited he was about it, I decided to follow through."
Ms Vasquez drove home, put on a plaid shirt, a cap and a fake moustache and arrived back at the school in time for doughnuts.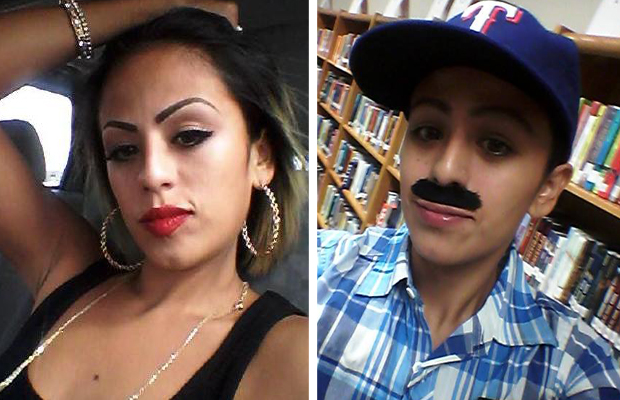 Before and after Yevette Vasquez transformation for her son. Photos / Yevette Vasquez Facebook
"When we walked into the library, there were a whole bunch of men, and a lot of them were cheering," Vasquez told ABC News. "Elijah was just smiling really big. It was a lot of fun, and of course, we got doughnuts!"
Ms Vasquez's initial Facebook post has been shared thousands of times. She has had to ask that men stop offering to take her out on dates, saying she is more than happy with the three little men in her life.