Publish Date

Thursday, 5 March 2015, 12:53PM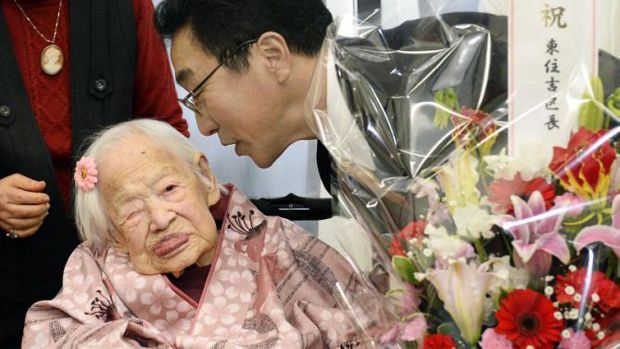 The world's oldest person says 117 years doesn't seem like such a long time.
Okawa, born in Osaka on March 5, 1898, was recognized as the world's oldest person by Guinness World Records in 2013.
"It seemed rather short," she said after Osaka government official Takehiro Ogura, who brought her a big bouquet, asked how she felt about living for 117 years.