A Match Made in Heaven! BEST WINES TO PAIR WITH CHOCOLATE!
Publish Date

Wednesday, 2 March 2016, 1:25PM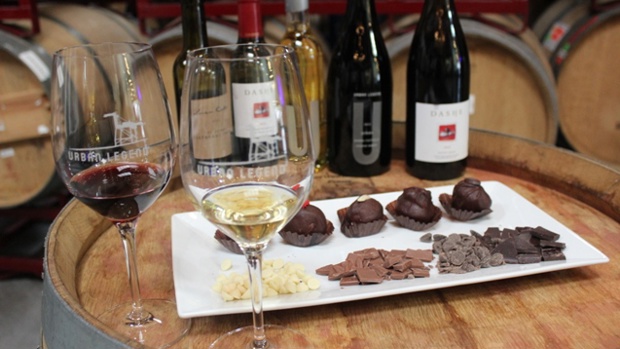 First you take a bite of chocolate and then a sip of wine, letting the wine flow over the chocolate in your mouth. The combination is intoxicating. A few recommended pairings …
✓ A fan of white chocolate? Try pairing a rich buttery Chardonnay with it.
✓ White chocolate also goes well with Riesling.
✓ Milk chocolate matches up with a Merlot.
✓ Like chocolate with nuts like almonds? Try a rich oaky Cabernet.
✓ If you like fruit in your chocolate you might try a Pinot Noir, a Beaujolais, or even a Chianti.
✓ Sea salt chocolate goes extremely well with Malbec.
✓ Some chocolates now contain chili pepper. Pair them with a spicy Rioja.
✓ Champagnes complement numerous flavors and therefore pair well with many chocolates.
It's said say you can almost never go wrong with a wine and chocolate combination as long as you use quality chocolate and quality wine.
Take your Radio, Podcasts and Music with you