Publish Date

Tuesday, 5 May 2020, 4:00PM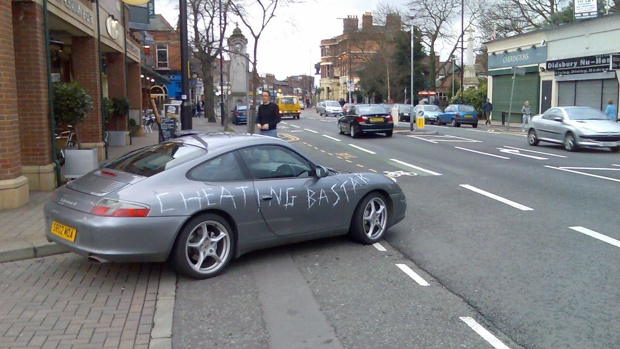 1. 'Kim' – Eminem:  A profanity-fuelled hateful stream of consciousness, drawing on feelings of violent instability, promising all kinds of horrific things to his real-life wife, whom he also imitates in the song.
2. 'I Hope You're Happy Now' – Elvis Costello:  Laced with sarcasm, it's an eloquent anthem that's entirely about sticking it to your ex, and telling them exactly how you feel, and sounding great doing it.
3. 'Thank U, Next' – Ariana Grande:  It clearly draws on her many emotions about both the death of ex-boyfriend Mac Miller and the growing spat between her and her more recent ex-fiancé, comedian Pete Davidson. Catchy, upbeat and empowering.
4. 'These Boots are Made for Walkin'' – Nancy Sinatra:  Her delivery is calm and cool, but carries an air of unwavering control as she tells off and promises to walk out on (and all over) her unfaithful partner. And that bass line…
5. 'Gives You Hell' – The All-American Rejects: Singer Jason Ritter calls it: "A 'tongue-in-cheek' view of someone that you hate, that puts you down, and channelling this hatred into a song that's designed to tell them to back off."
6. 'Rolling in the Deep' – Adele:  When Adele produces a song about being betrayed by a former lover, you know it's going carry a huge amount of emotional heft. And this is about as vengeful as Adele can get.
7. 'Since You Been Gone' – Kelly Clarkson:  It's all about feeling like you've come out on top following a break-up. A song of self-assurance, and of being better off without your ex.
8. 'Smile' – Lily Allen: Inspired by being betrayed by her boyfriend, she barely masks the contempt she now feels for him.
9. 'Forget You' – Cee Lo Green:  That's the "clean" title. And the version he performed with The Muppets on the Grammys.
10. 'Cry Me a River' – Justin Timberlake:  About 10 years later, he finally admitted it was about his ex, Britney Spears.
(I'm gonna come right out and say that there are about 50 country songs that can out-revenge these without breaking a sweat!)


Take your Radio, Podcasts and Music with you