This Is Why You Should Make Your Bed Every Morning
Publish Date

Wednesday, 27 May 2015, 4:11PM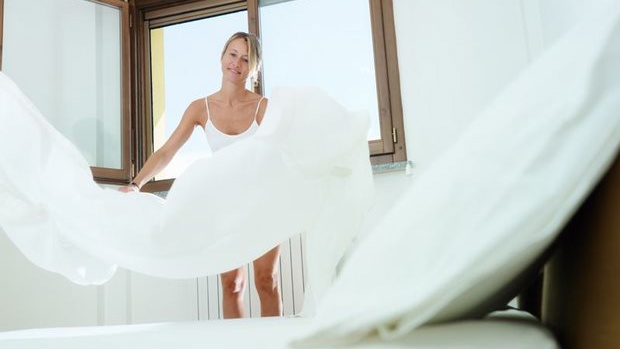 There have always been two types of people in the world.

Those who make their bed and those who don't.

However the results are out - if you make your bed every morning you are likely to be A LOT more organised AND a much nicer person to live with!

A survey of 68,000 people by Hunch.com, revealed 59 per cent of people don't make their beds, while 27 per cent do. The other 12 per cent pay someone to do it for them.. good for them!

Once we move out and our parents stop nagging us, the choice to make our beds is totally ours.

However those who make their beds in the morning and don't spend those ten minutes wasting time checking their phone are setting themselves up for a far more productive day than those who don't.

Essentially, making your bed first thing means you've ticked something off the list in your first 10 minutes of the day.. to do list completion motivation anyone!?!

Additionally, if your one place of sanctuary is clean, tidy and in order, you can internally relax and your mind can declutter making you a much happier person!

In that same Hunch.com survey showed 71 per cent of bed makers say they are happy, while 62 per cent of non-bed makers consider themselves unhappy.

Lastly, making your bed in the morning prepares you for things you don't want to do!

Don't fret - making beds can actually be super easy.. watch below! 
Source: The Glow 
Take your Radio, Podcasts and Music with you