A group of audacious Elephant's sneak into field to get drunk off 30kg of wine!
Publish Date

Thursday, 19 March 2020, 1:53PM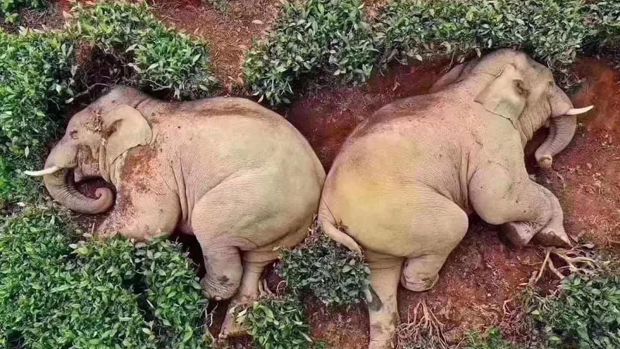 Apparently elephants will use any excuse to have a party! When a group of crazy elephants snuck into a village in the Yunan Province of China in the search for corn and other food they left a little bit drunker than when they came in! Discovering and drinking 30kg's of corn wine instead of feasting on Snacks! They then stumbled their way out of the village before falling asleep in a nearby tea garden. Talk about a wild night!