A photo of Mount Everest Goes Viral after decreasing Pollution
Publish Date

Wednesday, 20 May 2020, 4:43PM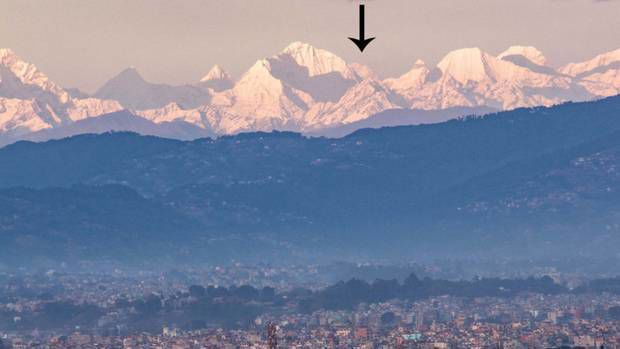 It's a view that locals say they haven't seen for years, but as parts of the world remain in lockdown, and air traffic remains at an all-time low, a natural wonder has made a long-awaited comeback in the sky.
Pollution levels across the globe seem to have come down, and for the first time in many years, Mt Everest has become visible once again from Kathmandu Valley, even though it is 200km away.
The stunning image taken by photographer Abhushan Gautam for Nepali Times showed the stunning Kathmandu Valley during dusk. The image, which has gone viral, shows a clear view of the white Himalayan ranges in the background of the photograph with an arrow pointing out the famous peak.
"At least there's something positive coming out of this terrible pandemic," one person wrote under the image.
"Was always fascinated by the view of the Himalayas from Kathmandu, but I have no recollection of actually seeing #Everest from the valley," another added.