Driver straps a whole greenhouse to the roof of his car...
Publish Date

Friday, 31 January 2020, 3:47PM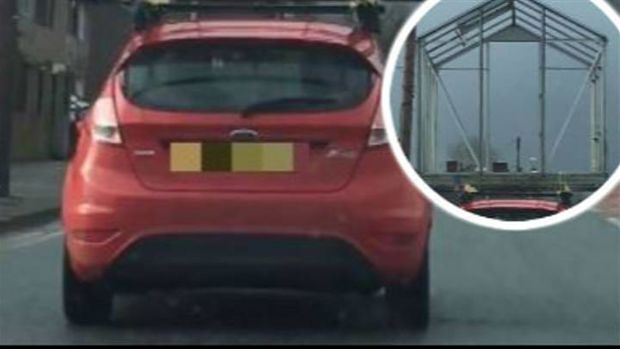 We've all strapped something to the roof of our car at one point or another. Whether it's a roof box, surfboard or even a Christmas tree. Yet one driver has taken this tactic to the extreme in a hilarious viral video.
The clip shows the moment a motorist was driving behind someone who had a full greenhouse (minus the glass) strapped to the roof of their Ford Fiesta:
The car was driving along a road in Greater Manchester, with the huge structure attached to the top - it looked to be double the size of the small red vehicle.
The video was posted on to Facebook yesterday and has already racked up nearly 800,000 views and 8,400 shares, with more than 4,500 likes and comments combined.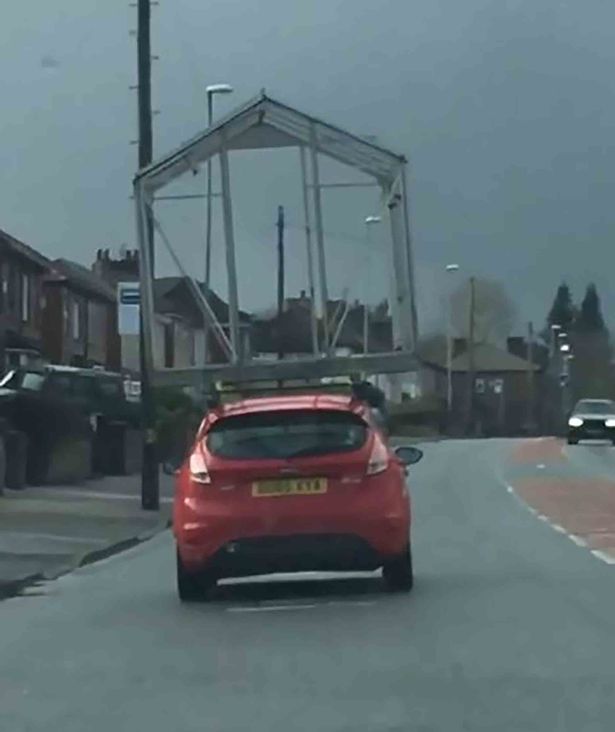 The little red car can be seen speeding down the road with a very abnormal passenger.
One sensible viewer wrote: "May look safe, but if they were to brake suddenly l don't think the structure of the greenhouse would be strong enough to stay upright at that height."
Another joked: "Who needs a trolley on moving day?!" A third said: "Nowt wrong with that whats difference [sic] to it been on a pickup? he drove steady and strapped on correct with u bolts, not straps."
Responding to the video, another person commented: "I think he got the wrong idea when he heard about cars trying to be more green."