Jason Mamoa strips off to reveal a very unexpected suprise
Publish Date

Tuesday, 4 February 2020, 11:33AM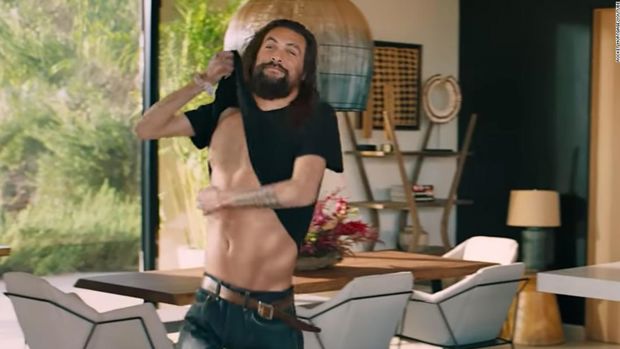 Jason Momoa stripped down for a Super Bowl commercial, but not in a way that viewers probably would have liked.
In an ad for Rocket Mortgage, we see the "Aquaman" actor coming home apparently after a hard day of being a sexy star.
Once inside his "sanctuary" Momoa stars taking off all the trappings of his supposed life - including the boots which make him tall, his muscles and the luxurious locks he's come to be known for. By the end of the ad, he's a very, very, very different Jason Momoa. 
The ad is a perfect medley of incredible editing and a bit of shock humour and leaves you both smiling and grimacing.
Fans have taken to twitter to express there joy and heartbreak with one saying, "This Jason Momoa Rocket Mortgage commercial is really disturbing please don't ever show it again."
Both the ad itself and the behind the scenes video are equally incredible. The sheer amount of work put into the campaign makes you wonder how much the lovely Jason earned from it.
Based on his performance and the damage done to his image, we would hope it would be a lot!