Last Pineapple Lumps roll off assembly line at Cadbury factory
Publish Date

Friday, 23 March 2018, 4:35PM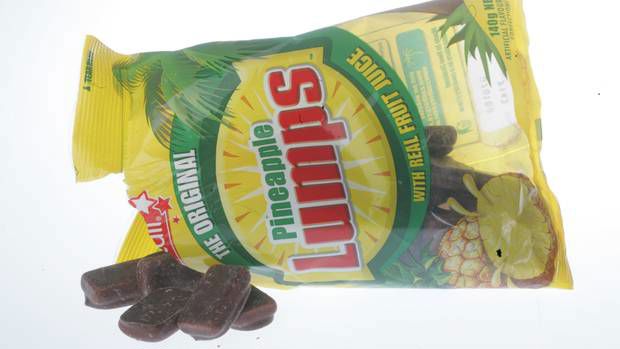 The last Pineapple Lump was made at the Cadbury factory in Dunedin this morning. Sadly operations are moving to Australia and the Pineapple Lump will be getting made over there, and being shipped back here.
I'm emotional about it all. So I wrote a poem. A really bad poem.
Today we say goodbye to a friend who was more than just confectionery
Look at you with your chocolate and pineapple and lumps, I became affectionery
Of all the lumpy fruit chocolate you were my favourite
I could down a bag in one go, and tried hard to savour it
Some people would even put you deep in the freezer
To make you last longer, you pineapple teaser
You leave our shores today to get made in Australia
Like Russell Crowe who went on to be Gladiator
But now we're left wondering will you have that same taste?
Ohh ho you'd better or there's a nation of angry kiwis that company has to face!
I'm sad to see you leave us, sad to see you go
Pineapple Lumps…you will indeed leave a lump…in my throat.
The last Pineapple Lumps have rolled off the assembly line, signally the end of Cadbury's 150-year legacy in Dunedin.
The production line came to a halt on Friday with the factory set to close for good next Thursday.