People are sharing photos of how they take their bins out and it is hilarious!
Publish Date

Monday, 6 April 2020, 6:02PM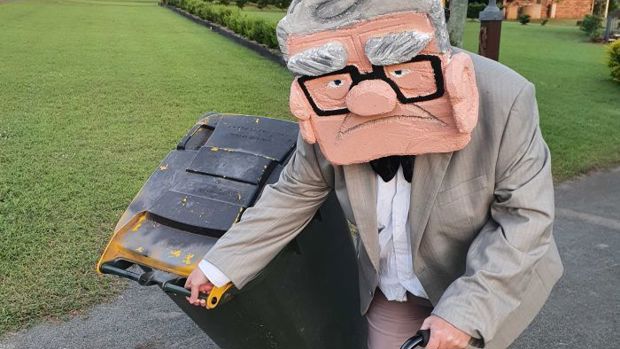 Taking the bins out has always been considered a mundane task. But now that everyone is in isolation, it has become the biggest part of some peoples days! That's why Facebook users have decided to make it an event by dressing up in amazing outfits and photographing themselves in one-of-a-kind photoshoots.
The photos are being posted to a group called 'Bin Isolation Outing'. Mermaids, pandas, and Wonder Woman have all been spotted, photographed and posted to the group as more than 245,000 members have walked their bins out for collection.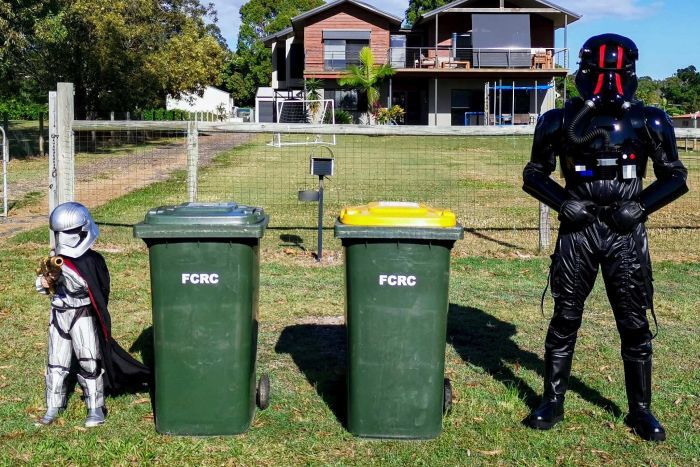 Even the commander of the first order is not afraid of putting the bins out! Supplied by Nadene Dresens.
Shane Rogers, a lecturer in psychology at Edith Cowan University, said the social media trend was a good way for people to laugh at the unusual situation the world has found itself in.
"We can feel a little bit disconcerted and uncomfortable when our routines are broken and that can make us feel uncomfortable.
"So having a laugh about things, and the absurdity of the situation can help counteract some of those other negative feelings that are quite natural for people to experience."
Check out the Facebook page HERE