Spiderman spotted in Hamilton!
Publish Date

Friday, 14 February 2020, 1:52PM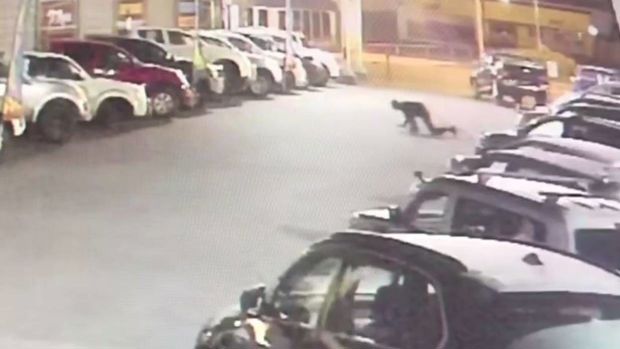 If you ever doubted that the comic book superhero, Spiderman was real or not, your question has now been answered! Spiderman was spotted in Hamilton this week proving to the public that dreams really do come true! 
If we look a little closer at the footage, however, you may feel a little crushed. The supposed spiderman is in fact a pair of Hamilton crooks that, at best, could be spiderman's second cousins. 
Footage shows the pair using an "odd" combination of spins and commando crawls as if avoiding laser beams, as they filch four tyres from Te Rapa Wholesale Cars's yard. Te Rapa Wholesale Cars caught the bizarre spiderman-like moves on CCTV.
The thieves snuck onto the yard in the early hours of Monday, stealing tools and waiting for security to leave before pouncing on two white utes to remove their tyres. 
Then they ran across the road to their getaway vehicle, lugging a tyre under each arm. 
The burglary has been reported to the police. 
While the theft was disheartening, watching the pair's wannabe moves softened the blow.
Workers couldn't help laughing as they replayed footage of the secret-agent-like rolls, spins and creeps across the concrete. 
Nick Baker-Smith, who handles Te Rapa Wholesale Cars' social media, said the "odd" footage was found a few hours after staff realised the four wheels had been stolen. 
Baker-Smith doesn't know why they'd move like that, unless they were having a laugh or thought there were motion sensors. But those elaborate moves certainly didn't save them from being caught on CCTV. 
"They could have just walked across. There is no reason," Baker-Smith said. "It just makes it more ridiculous." 
Business owner Grant Wilson reckons the pair must be young, based on their agility. 
And they knew what they were doing when it came to removing tyres, Wilson said. The pair had also avoided the security guards, who did regular and lengthy checks of the site.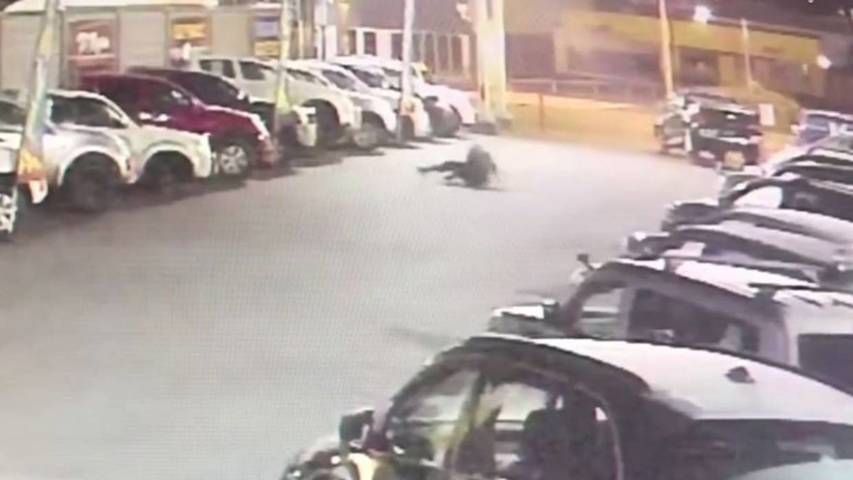 Many commented on their spiderman-like agility. 
"[Why] did I hear the Spiderman theme song while watching?" one said, with others dubbing the moves "creepy" and "stupid". 
Others said "they must think they're crawling under lasers" and "Gollum got big sticky fingers". 
Wilson says it's the first - and will hopefully be the last - time the yard has been targeted. 
Anyone with information about the burglary can contact Hamilton Police on (07) 858 6200 or call the 105 non-emergency line.