Take a look inside the Custom Built Indiana Jones Home!
Publish Date

Tuesday, 11 February 2020, 1:35PM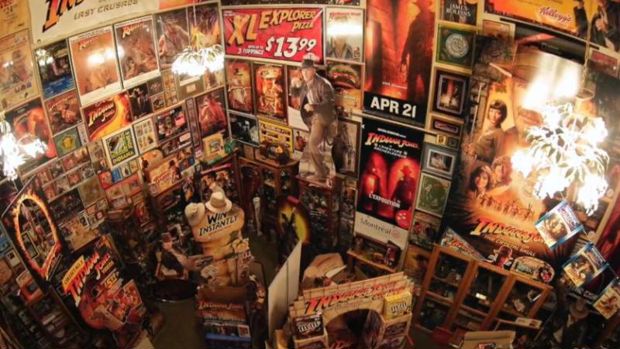 A Wisconsin man who has been collecting Indiana Jones memorabilia for more than 35 years had a custom home built to fit all of his items.
The home's Indiana Jones room features a 19-foot ceiling, special stud work for stability, custom-made curio cabinets and special environmental controls for temperature and humidity.
The room contains items such as posters, hats, media passes, cardboard cut-outs, tote bags and an Indiana Jones pinball machine. All of which, looked after like priceless artefacts.
Miller said he doesn't keep any records for his collection, so the exact number of items and the worth of the total collection is unknown. But he said he has paid up to $5,000 for a single item.
A plaque inside Miller's home states the collection is dedicated to actor Harrison Ford. He said he does not plan to collect any items for future Indiana Jones films unless Ford remains involved.
Not everyone's home decor cup of tea, but each to their own!