The New Zealand Police are taking FaceBook by Storm!
Publish Date

Wednesday, 4 March 2020, 3:17PM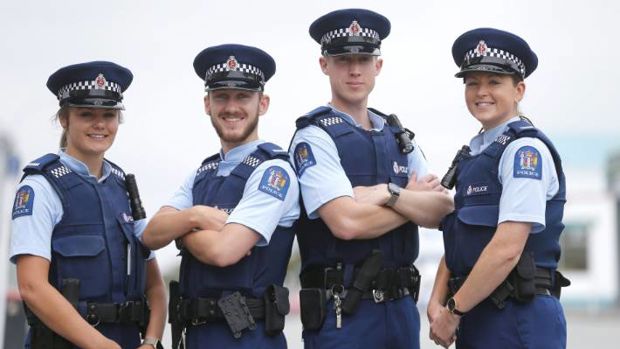 The New Zealand police are killing it with their Facebook posts at the moment. The witty, funny and very passive-aggressive posts have garnered a lot of attention from kiwi and international audiences. 
The FaceBook page is mostly used for crisis updates, awareness and police publicity yet in recent weeks the page has taken a light-hearted turn.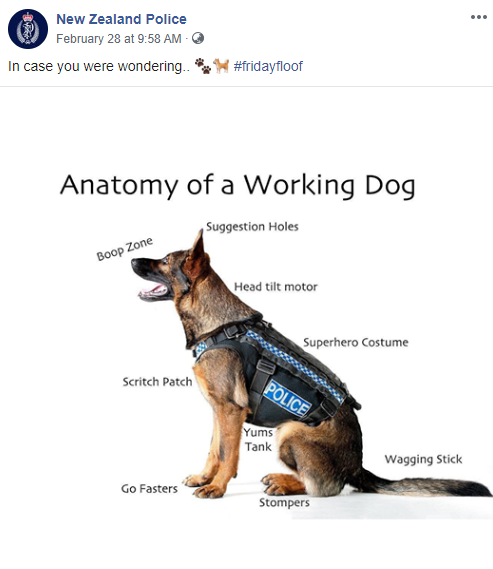 Posts such as this that show the 'Anatomy of a working Dog' have hit a home run with followers. With over 6,000 likes and over 1,000 comments, the post truley normalises police dogs and portrays them as something to be loved not feared. 
Fans of the page went crazy over the post, commenting, "I hate walking and seeing police dogs and guide dogs because I just want to pat and kiss and cuddle them so bad but I know I'm not allowed. It drives me crazy knowing I can't cuddle them" and "Walking past police dogs is so hard, resisting patting them on the boop zone is the biggest use of self control!"
Other posts however are a lot more passive agressive...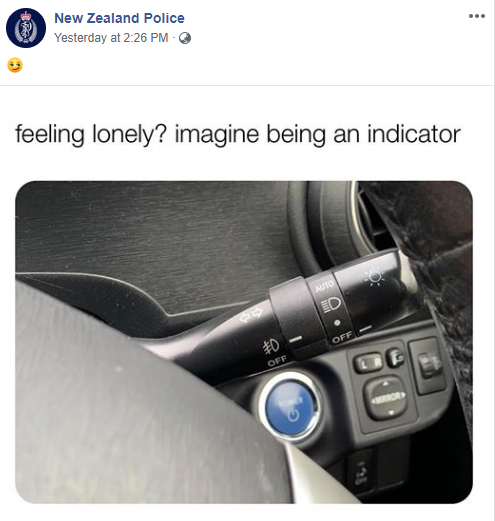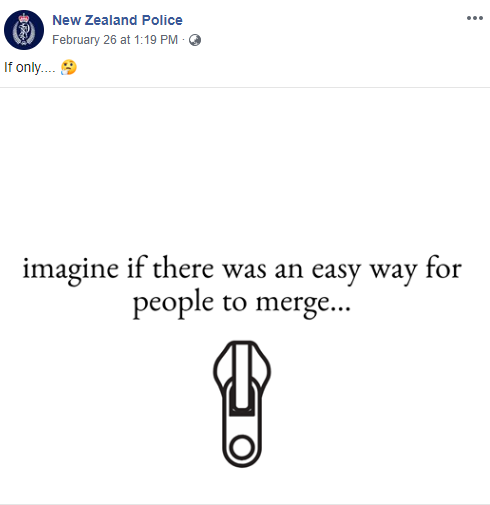 If you want to laugh and learn at the same time, the New Zealand Police Facebook is the thing to follow. As One commenter said, "The person you have posting on this site is brilliant. What a gem they are....."
Follow the Page HERE