WATCH: India's Cricket Captain's embarrassing Advert
Publish Date

Monday, 2 March 2020, 4:05PM
Virat Kohli might be able to dodge 150kmh bouncers, but he has been unable to prevent himself from becoming the butt of a lot of social media jokes.
India's cricket captain appeared in a video advertisement with wicketkeeper Ribash Pant to extol the virtues of Himalaya Men's Pimple Clear facewash through the medium of song.
Well, 'song' might be a stretch. There was music, and some words were 'sung', but the tune is hardly going to be held in the same breath as the greats of the world of music.
The opening lyrics from Kohli were "walking like a dude, feeling all cool. You've got the look, you're gonna rule".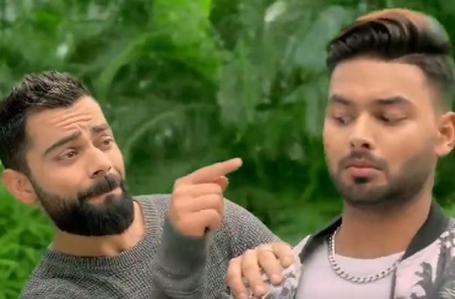 It didn't get much better from there. Pant then came in with "paint the town red, 'cos Virat says so", at which point the skipper took over again, 'signing' "but before you step out dear bro, that pimple's gotta go. 
The pair were then joined by backup singers in a chorus of "gotta go, gotta go, gotta go". 
The ad is pretty horrendous but even worse for Pant was the fact he was the notable omission from Kohli's 15-man World Cup squad.