WATCH: Man gets physical over reclining plane seat
Publish Date

Friday, 14 February 2020, 1:33PM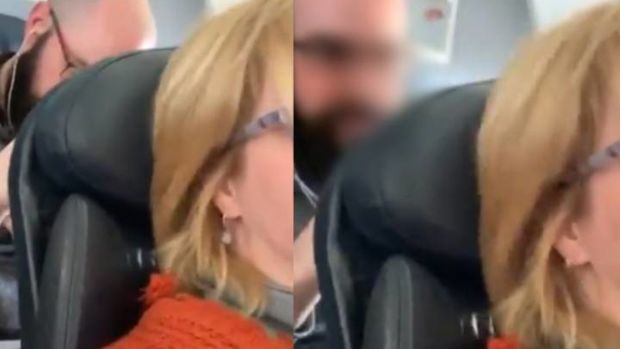 An American Airlines passenger has divided social media after video-shaming a fellow traveller who 'punched' and pushed her seat when she reclined it.
The passenger, Wendi Williams, filmed the man - who was sitting in a seat behind her that didn't recline - on a flight from New Orleans to Charlotte.
She posted a clip of him continually nudging her seat to Twitter, but many on the social media site were conflicted about who was in the wrong and whether she should have even reclined her seat in the first place.
Wendi also claims that despite complaining to a flight attendant, they offered the man a complimentary drink and threatened to have her escorted off the plane.
She also says that after complaining to American Airlines, she was told she would have to get in touch with the FBI 'to get any resolution'.
She tweeted: 'The airline didn't really accept any culpability, although she apologized and said what happened was wrong - that's it.'
It's a highly controversial topic, to recline or not to recline? 
Some on Twitter such as Lynn Beckman backed Wendi saying: 'I can't believe American Airlines did nothing for this poor woman but gave this creep a drink.'
Another called 'Theexistentialbiker' added: 'If I paid for the damn seat I'll recline if I want to. His behaviour would've gotten me arrested.'
While others did not share the same view.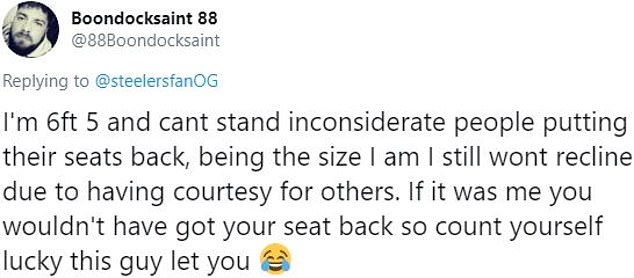 What side do you sit on?