WATCH: Michael Jackson is still alive!
Publish Date

Tuesday, 25 February 2020, 1:23PM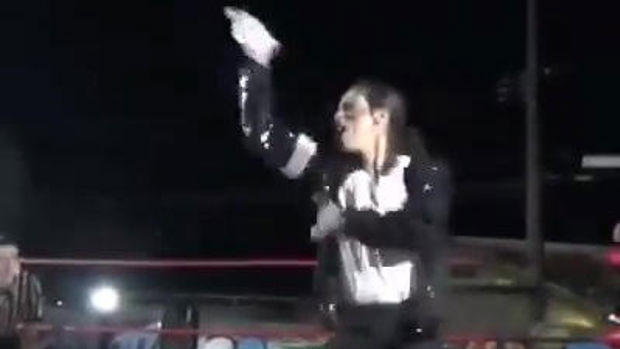 Turns out Michael Jackson didn't die back in 2009, instead he faked his death and fled to Brazil where he now wrestles with half-naked grownups (emphasis on grownups) for a living.
To be honest, the result is absolutely amazing. Get a load of this highlight reel:
The clip has made Michael Jackson tribute artist Santana Jackson a sudden sensation—the ESPN post alone has 4.9 million views at present. It's come after years of hard work for Jackson, and a deep love for the man he pays tribute to.
"I always loved Michael Jackson," he says. "That's why I became a tribute artist—I thought if I was good enough, I would get to meet him. When he passed, I kept doing this to keep his legacy alive."
There is no doubt in anyone's minds that this is the real, original Michael Jackson, pretending to be a stunt double. If you disagree or don't believe the facts, then you can just beat it!