WATCH: Rafael Nadal and Roger Federe's Hilarious Video Chat
Publish Date

Thursday, 23 April 2020, 3:56PM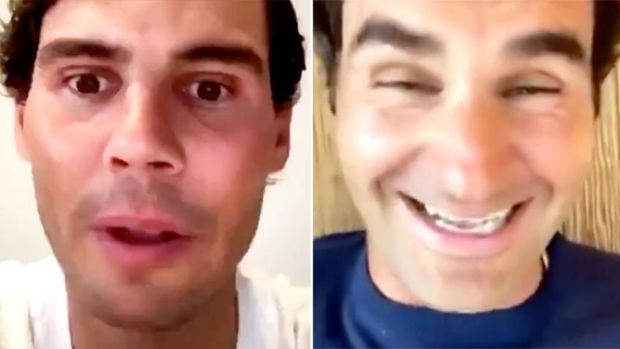 "He can win 52 French Opens but not work Instagram."
That quip from Andy Murray summed up the laughable complications Rafael Nadal faced as he tried to engineer a social media catch-up with the Scot and his great friend and rival Roger Federer on Tuesday morning.
As tennis stars across the globe stay in touch online because hitting together on the court is not an option during the age of coronavirus, Nadal thought he'd join the party. He answered some questions from fans but ran into trouble when big names came knocking at his virtual door.
Murray and Federer were waiting to chat with Nadal but the 33-year-old wasn't sure how to invite them in. "I'm not sure Rafa knows how to invite someone into a live chat," Murray commented. "We could be here a while."
Nadal said: "I hope you guys are enjoying the Instagram live. As you can see I am a disaster in everything. But I'm trying hard."
Nadal thought he had Federer on the line, then lost him, before finally linking up as the pair lost it at their eventual success.
The technical difficulties continued as Nadal had camera issues but in the end, he managed to connect with the two-time Wimbledon champion.
"This Instagram live thing, I am going crazy with this, man," Nadal said.