WATCH: Seagulls go viral after hilariously photobombing London's traffic cameras
Publish Date

Wednesday, 1 May 2019, 3:02PM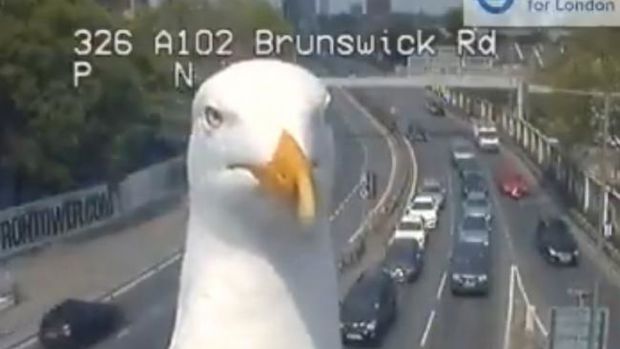 We all know how important traffic-based updates are.
But as important as they may be, we bet traffic updates and the word 'viral' are two things you'd never expect to put together.
However, two seagulls have rapidly become internet sensations after they repeatedly photobombed a traffic camera on Brunswick Road in east London.
In photos and a video shared to Twitter on the TfL Traffic News account, the roaming reporters have can be seen staring directly down the lens of a traffic camera.
Following their new found fame, TfL has affectionately named the birds Graeme and Steve.
Of course, the people of Twitter used the seagulls as the perfect excuse to break out some bird puns.
"Always good to get a birds-eye view," tweeted one user.
Another asked: "Is he advising people not to take any left terns?"
While TfL added: "Our cameras usually give us a bird's eye view of traffic across London, but we'd like to thank our new colleagues Graeme and Steve for helping out at beak times."