Would you eat a pizzagne?
Publish Date

Wednesday, 26 February 2020, 12:19PM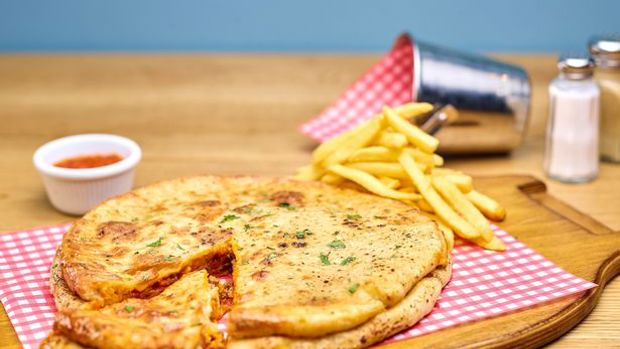 It's the hardest choice you'll have to make if dining out at an Italian restaurant. Pizza, or pasta? 
Now you will never have to choose! The pub chain Hungry Horse which is well known for their generous portions and quirky creations, have whipped up the ultimate Italian dish for indecisive diners and they're calling it the Lasagne-in-a-pizza.
Unsurprisingly, the Lasagne-in-a-pizza is exactly what it says on the tin, a beef lasagne sandwiched inside of two Margherita pizzas.
And if that doesn't already sound like a lot of food to you, the whole thing is served with a napolitana dip and a portion of fries, making it the ideal meal to share with your friends. Or... just eat it on your own!