5 litre kegs of espresso martini now available on Amazon
Publish Date

Saturday, 4 April 2020, 4:16PM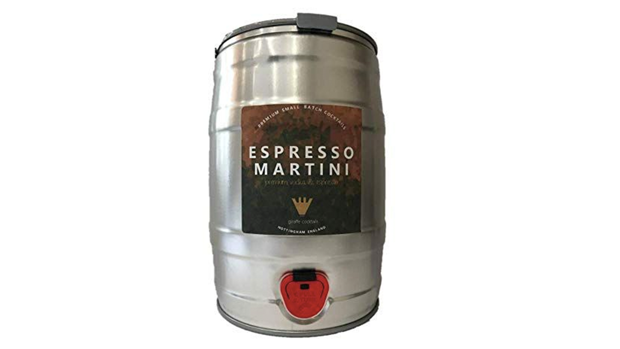 With a nationwide lockdown comes more time spent at home and hopefully, more time to commit to the things you like doing.
Whether that be reading, baking, Netflix bingeing, or for some maybe it's cocktail drinking! 
Luckily for those people, the legends at Amazon have started stocking gigantic kegs of espresso martini ready to be poured! The online caption reads:
"A perfect present for all coffee lovers, 5 litres of Espresso Martini, this self-tapped keg is a great beverage for any get togethers Ideal for all occasions such as Garden Party, BBQ's, Hen Parties. A perfect size keg for fridge. Rich blend of coffee cocktail finished with premium vodka. A cold brew espresso, very strong-tasting that harmonises delightfully with the sweet liqueur."
The keg is currently priced at just over 100 pounds, or $234 and apparently contains 35 servings.
It should last two to three weeks once opened if kept refrigerated, and contains premium vodka and espresso.
However, we're not quite sure whether delivery will be possible to New Zealand and this stage. 
If not, below is a handy video that teaches you how to make perfect espresso martinis at home!
Take your Radio, Podcasts and Music with you