A new study has claimed owning a dog can make you live longer
Publish Date

Thursday, 10 October 2019, 3:21PM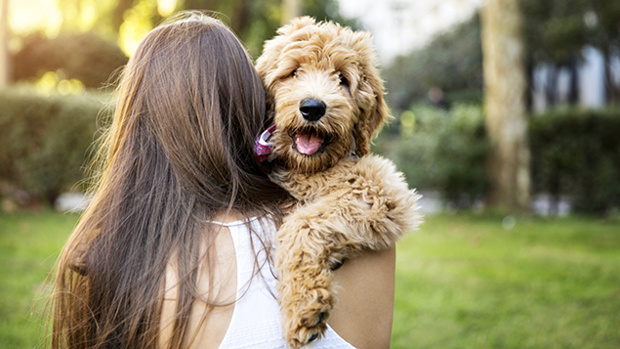 Forget eating right and getting plenty of sleep and exercise ...
The latest advice for living a long, healthy life is to get a dog.
That's according to a new study published in Circulation, the journal of the American Heart Association, which reviewed data taken about the relationship between dog ownership and mortality from almost 4 million people across 10 studies between 1950 and 2019.
The analysis found that dog owners experience nearly a one-third lower risk of dying from heart problems and a 24% risk reduction in death overall when compared to those who don't own a dog.
"Dog ownership is associated with a lower risk of death over the long term, which is possibly driven by a reduction in cardiovascular mortality," the authors concluded.
So what exactly is it about owning a dog that would make people live longer?
In an accompanying editorial, cardiologist Dhruv Kazi of Beth Israel Deaconess Medical Center outlined some of the findings ...
READ MORE:
• This dog-shaped cloud is going viral as proof that all dogs go to heaven
• Science has just proved dog owners are happier than cat owners ...
For starters, there are well-documented mental health benefits to owning a pooch: "Dogs offer companionship, reduce anxiety and loneliness, increase self-esteem, and improve overall mood," Kazi writes.
Then there are the physical benefits.
"Several studies have shown that acquiring a dog perforce increases physical exercise (as anyone who has unsuccessfully tried to sleep past the time of a dog's routine morning walk can attest)," Kazi writes.
People who own dogs tend to spend more time outdoors, which is known to be beneficial to health.
While simply petting a dog - especially a familiar one - lowers a person's blood pressure.
Take your Radio, Podcasts and Music with you