Allyson Gofton shares her chocolate puddings with spiced port sauce recipe
Publish Date

Friday, 28 August 2020, 11:12AM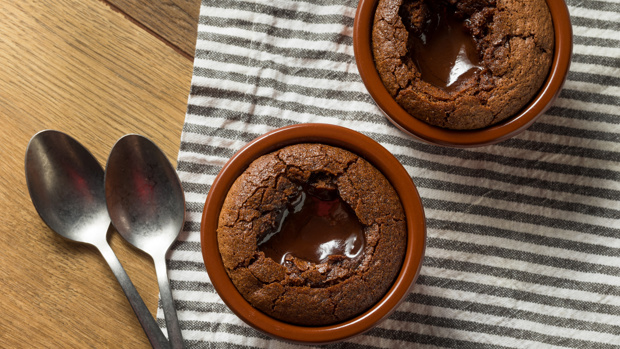 Allyson Gofton's rich chocolate pudding recipe is perfect on a cooler night when you hanker after dinner choccies.
15 minutes
15 minutes
8 large or 16 small servings
Ingredients:
250 grams butter
250 grams dark chocolate
1 tblsp vanilla essence
4 eggs
4 egg yolks
½ cup sugar
½ cup flour
Spiced Port Sauce
1 vanilla pod, split
1 cinnamon stick
1 star anise
2 cups fruity style port
½ cup sugar
Method:
Preheat the oven to 190°C.
Grease 8 Texas-size, or 16 standard size muffin tins well.
Warm the butter, chocolate and vanilla together in a saucepan over a low heat until melted; cool.
Beat the eggs and egg yolks (use an electric mixer) until very thick and fluffy. Sift the sugar and flour together and fold into the egg mixture with the cooled chocolate mixture.
Divide the mixture evenly among the prepared tins.
Bake the large muffins 10-12 minutes or the standard size for 8-10 minutes or until almost cooked. The centre should be a little soft.
Serve warm with the Spiced Port Sauce and whipped cream.
Spiced Port Sauce
In a saucepan put the vanilla pod, cinnamon stick, star anise and port and simmer very slowly until reduced to 1 1/2 cups.
Remove the spices and stir in the sugar and continue to simmer until reduced to 1- 1 1/4 cups. Cool.
Take your Radio, Podcasts and Music with you