Allyson Gofton's traditional Christmas cake recipe
Publish Date

Friday, 15 November 2019, 4:03PM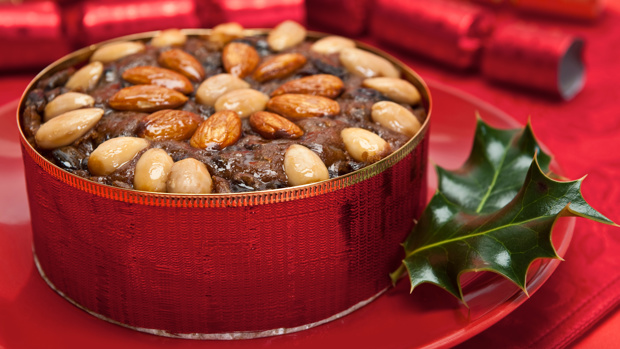 This Allyson Gofton recipe is a very old family favourite and her mother still makes it using pound weights.
It is best to make this cake as far in advance of Christmas Day as possible ensuring the best possible flavour.
Ingredients:
500 g raisins and 500 g sultanas
125 g chopped dried dates
150 g glace cherries, diced, 150 g mixed peel and 150 g sliced or flaked almonds
2 tsp ground mace or nutmeg
1 tsp mixed spice
1/2 tsp ground cinnamon or cloves
1/2 tsp ground white pepper
1/2 tsp salt
grated rind 2 oranges
1 cup brandy plus 1 extra cup of brandy
500 g butter, at room temperature
500 g dark muscovado sugar
1 tsp vanilla essence
10 eggs, at room temperature
125 g self-rising flour plus 500 g flour
Method:
P

repare the cake tin. Grease and line a deep-sided 25cm square cake tin with 2 layers of baking paper. Make sure the paper has no creases and the corners are as sharp as possible to ensure square edges on the cake, not round.
In a large bowl put the raisins, sultanas, dates, cherries, mixed peel, almonds, mace, mixed spice, cinnamon or cloves, white pepper, salt, orange rind and brandy and toss together well. Cover and leave to macerate overnight.
Beat the butter, sugar and vanilla essence until it is very light and creamy. Add the eggs one at a time, beating very well after each addition. Sift the flour on top for the creamed mixture and then add the fruit and mix gently. I find it much easier to mix every thing together with my hands. It is easier and gentler on the fruit cake mixture.
Pack the mixture firmly into the prepared cake tin and level off the top evenly. Wrap the outside of the tin in about 6-8 layers of newspapers, folding where necessary to make them look tidy. Secure with string.
Bake in the lower section of the oven at 160 degrees Celsius for 3 1/2 - 4 hours. If the cake begins to brown too much, cover with a sheet of baking paper and a thick covering of newspaper. Remove the cake and place on a board. Cover with a clean tea towel and leave the cake in the tin to cool overnight.
Sprinkle about 1/4 cup Brandy over the top of the cake and wrap the cake in foil. Leave the cake in the baking paper until you are ready to ice it. Over the next month, continue to pour on the Brandy in 1/4cup lots and re-wrap well after each time. Ice with the Butter Icing, if wished.
Butter Icing 500 g softened butter, 1 kg icing sugar, sifted, 2-3 tbsp milk, 1-2 tsp almond or vanilla essence, if wished
Beat the butter until it has become quite pale in colour. This will take about 10 minutes. Gradually beat in the icing sugar. Add sufficient milk to make a soft icing that you can spread onto the cake. Flavour if wished with the almond or vanilla essence. Once iced with butter icing, eat the cake within the month. Keep it in an airtight container.
Take your Radio, Podcasts and Music with you