'Anti-ageing collagen-infused' gin now exists
Publish Date

Friday, 7 May 2021, 2:51PM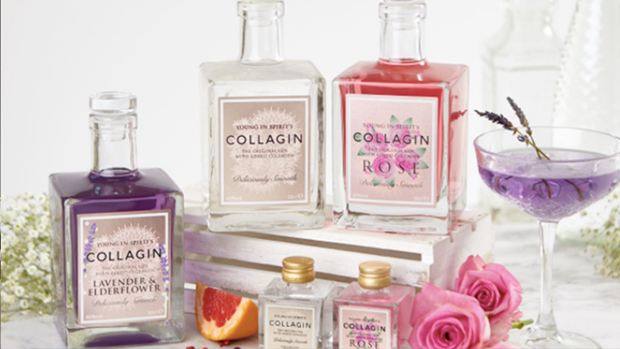 Allow us to introduce you to Collagin ... 
Collagen is an essential ingredient in many of your anti-ageing products on your bathroom shelf, but it is now infiltrating your drinks cabinet in the most delicious way.
And now thanks to two 'Gin-trepreneurs' who featured on Dragon's Den UK with their business 'Young In Spirit', collagen-infused gin now exists.
As alcohol is known to dehydrate you, and therefore wreak havoc on your skin, the collagen will keep your skin hydrated and plump.
Liz Beswick and Cam Brown received £50,000 for a 30% stake in their business in 2018.
Since then the brand seems to be thriving, with two new flavours - Lavender & Elderflower and Rosé - because, who doesn't want to look younger, while drinking.
Unfortunately, the company does not ship to New Zealand just yet, but here's hoping they will be soon!
As always, drink responsibly, even if it does contain anti-ageing goodness.