Apparently we've all been making cheese toasties wrong!
Publish Date

Saturday, 13 July 2019, 2:24PM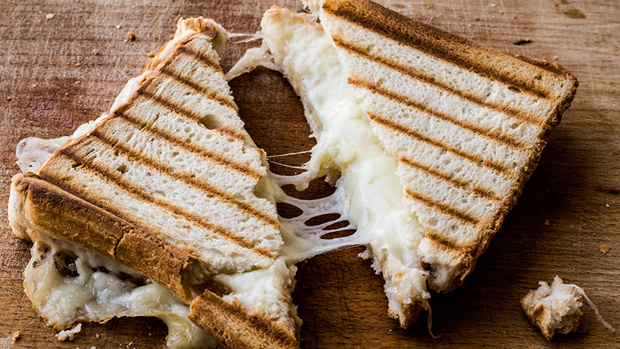 Let's be honest ... there is nothing more delightful than a perfectly made cheese toastie.
Are we right?!
Golden and crunchy on the edges, bursting with lashings of stringy and gooey cheese - our mouths are watering.
But the secret to making the perfect cheese toastie has just been revealed – and we can't believe we've been making them wrong this whole time.
So, we all know that before you toast the sandwich, you spread butter on the outside of the bread.
WELL, instead of spreading butter ... you use MAYO.
Yep, whole egg mayonnaise!
READ MORE:
• Apparently adding coffee to mince is the secret to making the best nachos and spaghetti bolognese
Australian food writer Tristan Lutze says: "Once the outside of your bread hits the heat of the sandwich press, a thin layer of mayo will transform into a perfectly even coating of oil that toasts any bread - be it soft white, hearty ciabatta or luxurious brioche - to crispy perfection."
"While butter splits into oil and solids, the latter of which burns quickly against the hotplate, mayonnaise is perfectly emulsified, meaning no more blackened patches. And whole egg mayonnaise - the kind you buy in a jar - has the same ratio of salt, so you won't be sacrificing any flavour."
AMAZING!
Take your Radio, Podcasts and Music with you