Arnott's release the top secret recipe for everyone's favourite, the 'Scotch Finger'
Publish Date

Friday, 1 May 2020, 2:13PM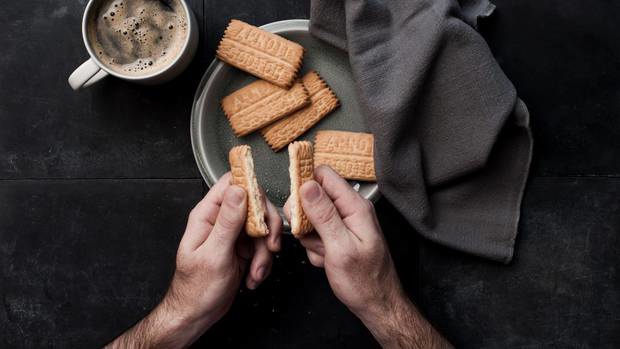 Australian biscuit company Arnott's are doing their bit to encourage us to stay indoors during the current pandemic. So much so, that they're releasing their top-secret biscuit recipes so you can bake them in your own home!
Arnott's have vowed to release a new recipe each week to keep you busy whilst staying inside, last week it was the 'Monte Carlo', and this week it's the classic 'Scotch Finger'.
So if you're in the baking mood, why not try out this Australasian favourite.
Arnott's Scotch Finger recipe 
Prep time:
10 mins
Cook time: 25 mins
Makes: 16
Ingredients:
• 170g salted butter, softened
• 90g (2/3 cup) soft icing sugar
• 165g (1 cup) plain flour
• 10g (1½ tsp) baking powder
Method:
1. Pre heat oven to 160C. Grease a 30cm x 20cm rectangular slice pan and line base and sides with baking paper, extending paper 2cm above edge of pan.
2. Using an electric mixer, beat the butter and icing sugar for 2 mins or until pale and creamy. Sift the flour and baking powder over the butter mixture and mix on low speed or with your hands until combined.
3. Press mixture into slice pan and smooth over with a pallet knife. Bake for 25 minutes.
4. Remove from oven and using a small sharp knife immediately slice into rectangular pieces 5cm crossways x 7.5cm lengthways. Then run the knife gently ½ way into the shortbread pieces, not touching the bottom, to make the finger indent. Let the biscuit cool in the pan for 10-15 min before moving to a cooling rack.
5. Trim edges, if desired, before serving.
Note: If you would like to imprint SCOTCH or your NAME into the biscuit, this should be done at step 4, before the biscuit cools.
Many have already tried the recipe and are posting their progress pictures on social media using the hashtag #letsbaketogether.
Take your Radio, Podcasts and Music with you