Artificial intelligence has revealed the 'perfect' male and female has these key features
Publish Date

Thursday, 18 May 2023, 1:27PM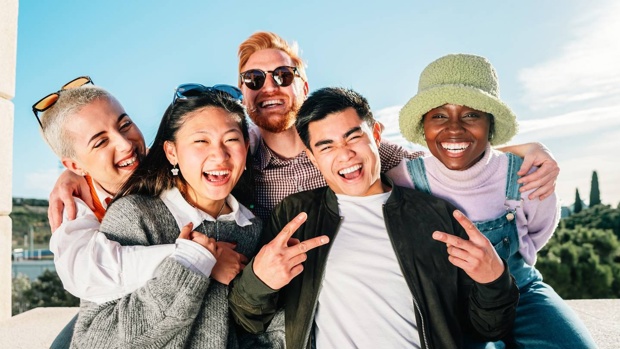 Have you ever wondered what the "perfect" male or "perfect" female looks like? What colour hair they have, what colour eyes. Whether they're tall or short, slim or thick. Well, wonder no more because AI has revealed the truth.
The Bulimia Project is an eating disorder awareness group and they asked artificial intelligence tools to produce the "perfect" male and female bodies based on what gets the most engagement on social media.
According to their results, the most desirable women have light hair, olive skin, dark eyes and a slim figure, while men are preferred to be tall, dark and handsome.

The project used multiple AI image generators - Dall-E 2, Stable Diffusion and Midjourney – asking them to produce the "perfect" physique of men and women with all of the programs appearing to lean into outdated Caucasian beauty standards.
Daily Mail reported the AI-generated images are thought to generate images based on how people interact with social media posts, including likes and comments, and internet searches.
Of the images showing the "perfect" female, almost half of the images showed women with blonde hair. Many of them also had brown eyes and olive skin.
As for men, the images showed an overwhelming majority with dark hair as well as facial hair. Like the women, they also donned olive skin. Most of the "perfect" people had plump lips, poreless complexions and features that imitate those created from plastic surgery and/or filler.
While some images were clearly AI generated and able to be recognised as fake, some images looked so real, they would pass as living breathing humans.

Following the release of the results, a statement from the project recognised how sexually charged the images were, writing, "Considering that social media uses algorithms based on which content gets the most lingering eyes, it's easy to guess why AI's renderings would come out more sexualised."
They also acknowledged the disproportionate body parts and largely blamed this on social media filters which are promoting unrealistic body types.
"In the age of Instagram and Snapchat filters, no one can reasonably achieve the physical standards set by social media.

"So, why try to meet unrealistic ideals? It's both mentally and physically healthier to keep body image expectations squarely in the realm of reality."
This article was first published in the NZ Herald and is republished here with permission.

Take your Radio, Podcasts and Music with you