Australian woman left with STRIPEY eyebrows after botched microblading
Publish Date

Wednesday, 5 June 2019, 12:01PM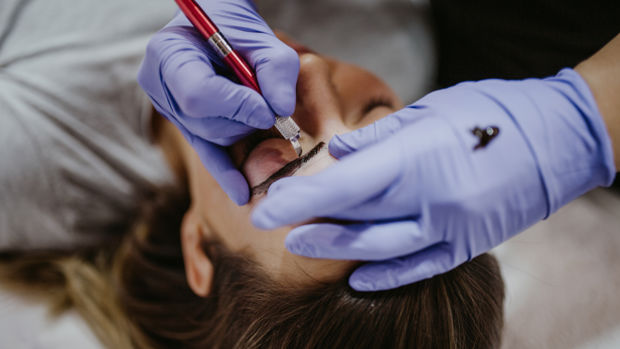 Thick, dark eyebrows are all the rage in the beauty world, but one woman's quest for bushy brows ended in disaster when a beautician left her with STRIPEY arches above her eyes.
The Sydney woman underwent microblading - a beauty technique that involves tattooing someone's eyebrows - but sadly did not get the result she was after.
Taking to The MakeUp Social Facebook page, she shared photos of her eyebrows before the procedure, the desired look she was after and the final outcome.

The woman's eyebrows before the procedure.

The look she was hoping to achieve.

The results.
Photos / Facebook The MakeUp Social
"I just got them done today. Is there any way to remove them, or do I have to get them layered off? I'm completely shattered," the distraught woman said.
To have the inkings removed, the woman's brows will require a pigment lightening solution, which creates scabs where the brows have been tattooed on, and pulls the dark ink out.
The treatment is usually performed in eight-week intervals and is not cheap.
The lesson in all of this? Remember to do your research before getting cosmetic procedures, like microblading, done!