Cadbury Roses unveils brand new flavour in their iconic chocolate box
Publish Date

Tuesday, 5 September 2023, 1:14PM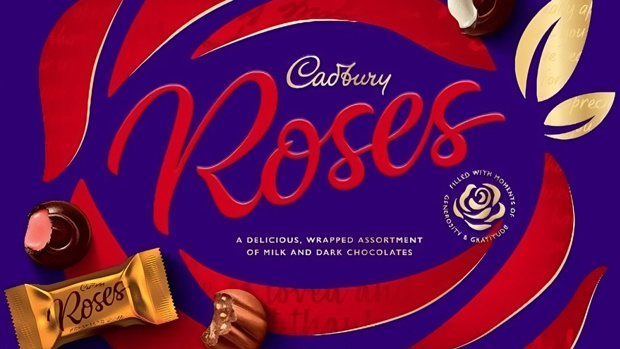 Calling all chocolate lovers; this will make your day...
Cadbury New Zealand has just unveiled an exciting update to their beloved Cadbury Roses mix!
If you're a fan of soft-centred chocolates, brace yourself for a flavour explosion featuring classics like Strawberry Crème, Orange Crème, and Peppermint Crème, alongside a tantalizing newcomer – the soft-centred Passionfruit Delight.
This mouthwatering mix pays homage to the iconic soft centres we've cherished for years, now coated in Cadbury Old Gold dark chocolate. Starting this month, these delectable treats will grace the shelves, making them the ultimate gift for any chocolate enthusiast.
But that's not all – the packaging is getting a makeover too, sporting a chic new design.
The new Cadbury Roses box now includes:
• Classic Milk
• Hazelnut Swirl
• Vanilla Nougat
• Classic Caramel
• Caramel Deluxe
• Turkish Delight
• Orange Crème
• Strawberry Crème
• Peppermint Crème
• Passionfruit Delight
Nicola Robertson of Cadbury New Zealand couldn't contain her excitement, stating, "We're thrilled to bring this Cadbury Roses mix to market. We've been listening to loyal Cadbury Roses fans, and the addition of soft centre chocolates in some familiar flavours along with the refreshed packaging is our way of saying thank you for their unwavering support.
Cadbury Roses has been a part of special moments and celebrations for generations, and we hope this nostalgic mix and packaging refresh will continue to bring joy to chocolate lovers across New Zealand. We can't wait for Kiwis to try them!"
So, prepare to be dazzled as the revamped Cadbury Rosesboxes make their way to supermarkets, dairies, and convenience stores this month, around $16.99 for a 420g box. Yum!

Take your Radio, Podcasts and Music with you