Cher's workout video from 1992 has resurfaced and we can't get enough of it
Publish Date

Friday, 1 May 2020, 3:58PM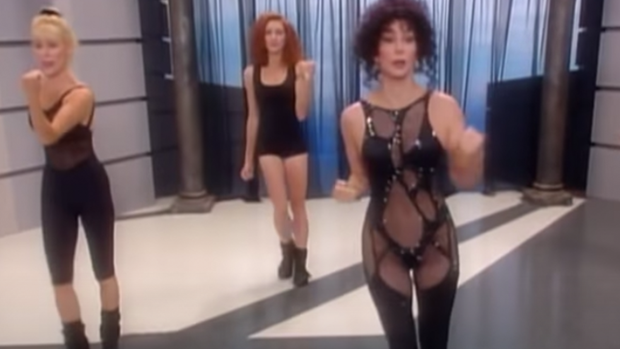 Many of us are painfully waiting for gyms to reopen amidst the coronavirus pandemic, but thankfully, the Goddess of Pop is here to help!
A workout video featuring Cher has resurfaced online and we simply can't get enough of it. 
The video features Cher in her iconic black leotard which she wore in the infamous If I Could Turn Back Time music video just 3 years earlier. 
If you're feeling Strong Enough to attempt the 40-minute routine, you'll be taught to tone and stretch all your muscles while toe-tapping to the beat. 
The workout titled "Hot Dance" is led by former-athlete-turned-Cher's-personal-trainer Keli Roberts.
You can watch the full workout below. Any if you do give it a try, make sure you have plenty of space to move around!